Innovaccer Inc., the leading San Francisco-based healthcare data platform company, announced today that visionary Dr. Glenn Steele Jr., M.D., Ph.D., Vice Chairman of the Health Transformation Alliance (HTA), and former President and CEO at Geisinger Health System, has joined Innovaccer's Strategic Advisory Council. Dr. Steele will bring his immense clinical expertise and experience in the business of healthcare to guide Innovaccer's continued growth.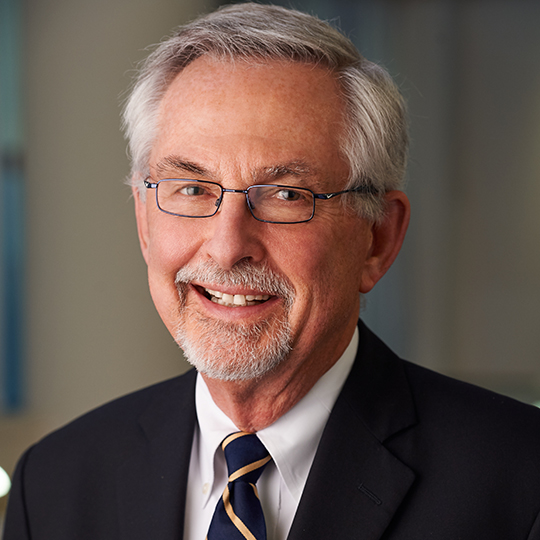 During his 14 years as President and CEO, Geisinger became the exemplar for a high quality, well-organized delivery system with unique degrees of integration between hospital and physicians, advanced information technology, and a relentless focus on quality. From 2013-2018, Dr. Steele was Chairman of xG Health, a Geisinger-affiliated consultancy designed to spread the organization's principles across the U.S. healthcare system. He has been recognized by "Modern Healthcare's 100 Most Powerful People in Healthcare" for three consecutive years (2009-11).
Currently, Dr. Steele serves as the Vice Chair of Health Transformation Alliance, an organization of 40+ large employers who strive to improve healthcare outcomes for over 6 million lives. He also sits on the Board of Directors for WellCare Health Plans, Ingenious Med, PTC Therapeutics, among others.
Dr. Steele's additional professional background includes the Richard T. Crane Professorship in the Department of Surgery at the University of Chicago, and serving as Vice President for Medical Affairs and Dean of the Division of Biological Sciences at the Pritzker School of Medicine. He was the William V. McDermott Professor of Surgery at Harvard Medical School and was the President and Chief Executive Officer of the Deaconess Professional Practice Group and the Chairman of the Department of Surgery at New England Deaconess Hospital. He also served as chairman of the American Board of Surgery.
Dr. Steele is widely recognized for his investigations into the treatment of primary and metastatic liver cancer and colorectal cancer surgery, and is past chairman of the American Board of Surgery. His clinical investigations have been focused on the cellular biology of gastrointestinal cancer as well as innovations in healthcare delivery and financing. A prolific writer, Dr. Steele has authored/co-authored over 500 scientific and professional articles.
"Innovaccer's mission-driven focus on transforming primary care is commendable. I look forward to working with this very smart team, and I am excited to help guide the development of their revolutionary technology," said Dr. Glenn Steele.
Dr. Steele is a member of the National Academy of Medicine and a fellow of the American College of Surgeons. He has also served on the National Advisory Committee for Rural Health, the Pennsylvania Cancer Control Consortium, and the National Committee for Quality Assurance's Committee on Performance Measurement. He is the recipient of numerous awards, including the CEO IT Achievement Award by Modern Healthcare and Healthcare Information and Management System Society (HIMSS), AHA Health Research and Education Trust Award, and the HFMA Board of Director's Award.
"We are honored to have Dr. Glenn Steele on-board and for him to be a part of our growth journey. He is one of the key contributors to quality and innovation in healthcare and his unparalleled expertise will be instrumental to healthcare transformation," said Abhinav Shashank, CEO at Innovaccer.
Dr. Steele received his bachelor's degree in history and literature from Harvard University and his medical degree from New York University School of Medicine. He completed his internship and residency in surgery at the University of Colorado, and earned his Ph.D. in microbiology at Lund University in Sweden.