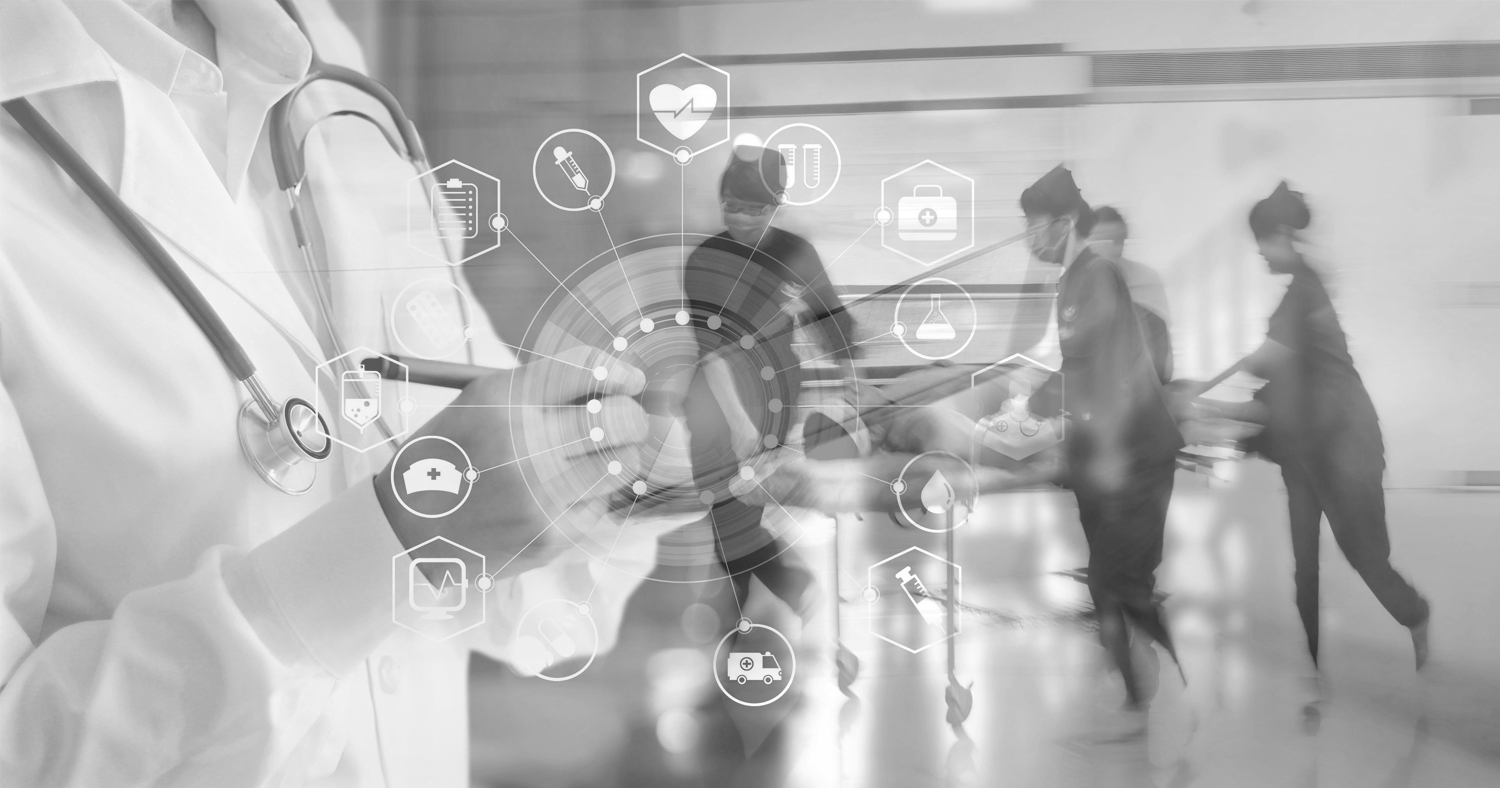 How to Effectively Reduce ED visits with a Data Activation Platform
Overview
Organizations aiming to drive healthcare efficiency must target avoidable healthcare costs, and the most important of them is the heavy utilization of emergency departments (ED). High ED utilization impacts from both cost and quality outcomes of practice. Annually, 136 million people visit EDs while only about 16 million people are admitted to hospital post their visit. More fundamentally, EDs lack the paradigm that can provide the required continuity of care for patients.
Challenges Faced
The decision-makers at the ACO were seeking answers to two major questions as they worked on reducing the number of ED visits:
Who is likely to have higher ED utilization?
What can be done for such patients?
The ACO faced a few challenges their way as they worked on reducing ED utilization in their network:
Lack of visibility of frequent ED visitors in a network due to inefficient information exchange across care settings.
Fragmented understanding the pattern and drivers of ED visits.
Often uncoordinated care across multiple healthcare systems
Lack of awareness in patients regarding other alternatives which results in them preferring EDs.
Actionable insights to optimize ED utilization
It was found that on an average, a PCP visit in the ACO cost $200 and an urgent care facility visit was $300, whereas an ED visit was disproportionately high, setting the network by $3,000 per visit. The ACO implemented Innovaccer's Data Activation Platform to effectively reduce this expenditure incurred on emergency visits. With Innovaccer's flexible and agile Data Activation Platform, the ACO integrated disparate data sources to create longitudinal patient records and obtain a clearer picture of ED utilization. These records, integrating all the events, help the providers understand the visit volume, patient arrival, readmission events, and a lot many insights like missed visits or screenings, time of arrival of patients in the ED, time of discharge from the ED, length of stay. In addition, once the providers had access to all important information, they were able to create customized, patient-centric care programs that led them towards preventive care.
Identifying frequent ED visitors
The ACO deployed a Hadoop-based Big Data repository with Innovaccer. With pre-built connectors to 60+ EHRs and the ability to ingest data sources such as CCDA, ADT feeds, X12 837/835 files- the ACO could integrate disparate sources of information generated in an ED. These records were stored as Patient 360 where providers can have clinically actionable data regarding diagnoses, demographics, care programs, ADT feeds and billing information.
After integration, the ACO leveraged the platform's risk stratification methodologies. With a combination of widely used HCC models with a custom-built social vulnerability index, the beneficiaries were assigned risk scores with a higher predictive power and accuracy. The patients were stratified into high-risk, low-risk, and moderate risk.
The ACO sorted the ED visit per 1000 person-years dashboard's data in descending order and found many patients who visit ED as frequent as 30 times a year.
Also, when called upon, one patient said that he goes so frequent because he feels lonely. This information was provided as organized reports on dashboards for individual facilities, providers, and leadership.
ED utilization analysis
With InGraph, Innovaccer's heuristic analytics model, providers were able to gain a view into their network performance. With more than 60 features, providers could stratify patients specific to their contract and benchmarks. The ACO providers and decision makers at an organization could drill down from an aggregate level, down to a facility and learn about specific utilization trends and their impact.
Additionally, with predictive analytics, providers learned about how a patient might behave in the future based on their episode history, risk profiles, and medication adherence, and take preventative measures well in time. With multiple measures and views, providers can target specific clinical comorbidities and enable continuous care across the continuum for identified patients.
Patient-centric care management
Once the providers learned about the patients that were driving ED utilization, they created care programs that aimed to educate them and drive them towards preventive care. Providers and care teams engaged with patients post discharge with frequent follow-ups to reduce the possibility of a sudden episode, and educate them about cost-effective alternatives to ED.
Additionally, with comprehensive Patient-360 records at hand, providers devised timely interventions and tracked the outcomes of their programs. With automated, one-click outreach campaigns, the care teams efficiently reach out to all the patients with well-prepared pre-visit summaries. A unified patient record helped providers across the network to remain updated about the care gaps, ensuring proper care is delivered in real time.
The ACO also leveraged community services and home health to assist chronic patients with their dynamic needs. Educated and aware patients with the support of an active, informed care teams were less likely to end up in an ED or get frequently readmitted.
Outcomes achieved
The ACO established a multidisciplinary approach to lead improvement efforts by leveraging state-of-the-art analytics to combat ED utilization and improve patient outcomes, resulting in:
ED Utilization per 1000 reduced by 6.65%.
Increase in Primary Care Services per 1000 by 14.26%.
Increase in Annual Wellness Rate by 31%, with some sites registering more than 70% completion rates.
95.7 new engagements per month per health coach.
To get a demo of the AI powered healthcare data activation platform, click here.