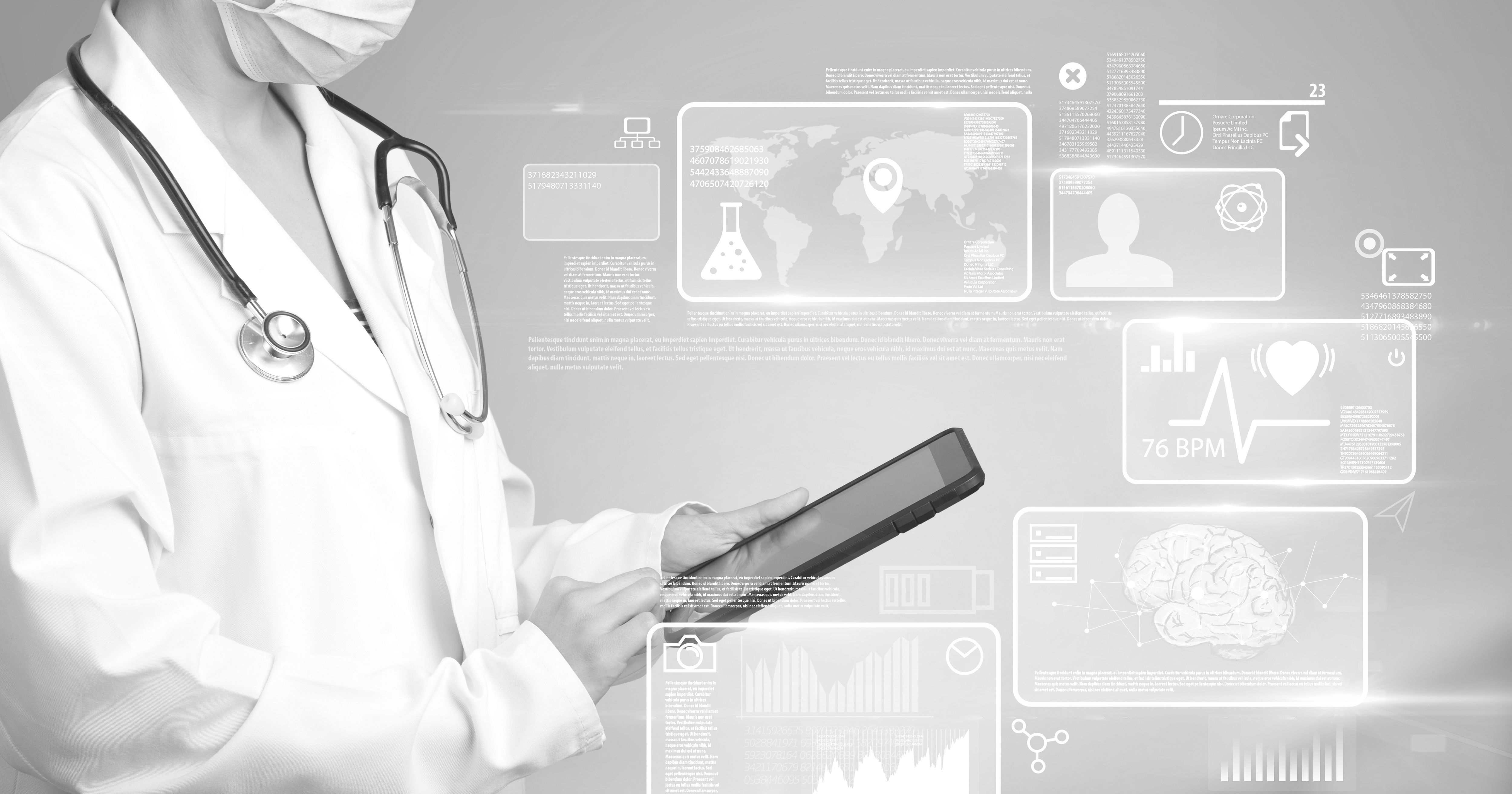 How to Solve Inpatient EHR Integration and Management Challenges with the Data Activation Platform
Overview
Inpatient EHRs have established themselves as the industry-wide solutions of choice for large private healthcare organizations and health systems, regardless of ongoing concerns about their limited interoperability and restricted usability. Their implementation is a long and well-thought process and involves a significant investment that goes high into millions of dollars. Apart from the high one-time implementation cost, there are several challenges associated with their integration, mainly related to their ability to establish connectivity with other EHRs and health IT systems.
Challenges faced
Relative lack of interoperability
Inpatient EHRs usually performs customized installations for each client and has a strict structure that retains tight control of its software and data. They ingest data in only selected formats- it specifically breaks the standard CCDA format and adds their proprietary extensions.
Rare connectivity with ambulatory sites
Since inpatient EHRs involve significant investment and they offer limited connectivity, inpatient EHRs have little ROI at ambulatory sites and the implementation requires an understanding of day-to-day workflows and tasks and then integrating those work tasks into the EHR interface. Depending on the practice setting, staff roles and the sequence of its processes, the implementation process of such EHRs may vary for every healthcare setting.
Better Connectivity with the Data Activation Platform
Healthcare data integration is a challenge for many, and Innovaccer's Data Activation Platform counters this issue in the most efficient manner. The platform is a powerful and transformative solution that offers healthcare data integration in the simplest way. The data activation platform has pre-built connectors to connect with more than 60 widely-used EHR systems and has been developed to integrate data from any number of sources and feeds into the platform.
| | | |
| --- | --- | --- |
| FHIR | ADT feeds | AUX |
| 837/835 files | CCDA documents | Flat files/CSV files |
Why the Data Activation Platform for Inpatient EHRs?
Inpatient EHR's shortcomings are the platform's advantages: flexibility, modularity, and interoperability.
Flexibility
Inpatient EHRs have their limitations with extensive data formats and usually ingest CCDA but have limitations with other widely used formats like JSON and flat files. Innovaccer's Data Activation Platform, being a source-agnostic platform, can ingest multiple data types, improve data quality, and transform it into desired data formats. This edge allows the platform to acquire and ingest almost any data format, transform it into CCDA and push it out to the EHRs for analysis and insights.
Modularity
The Data Activation Platform is designed with a drag-and-drop interface that offers to easily build connectors to ingest data from multiple sources. The modular and micro-service architecture of the platform works efficiently on integrating distributed data sets and filtering and pushing data on each the disparate client side, while the cleansing and integration processes are performed on the server end.
Interoperability
With Innovaccer's Data Activation Platform, the data from the client's end follows a 'push' mechanism, instead of a centralized 'pull' mechanism, hence giving clients the autonomy over data processing and transmission. The platform leverages reliable and flawless protocols for data exchange like HISP, HL7, FHIR to push transformed data towards the EHRs- this is true two-way interoperability achieved.
Data integration aside, the Data Activation Platform helps with:
Examining and filling gaps in raw data
Examine the fill rate of data columns
Identify and provide corrective measures for erroneous data sources
Verifying correct transformations
Reviewing data quality pre- and post-ingestion to ensure accurate data transformations
Alerting developers
When an anomaly is detected, the changes in data feeds trigger notifications that alert developers to take remedial actions.
Two-way Interoperability with the Data Activation Platform
Significant information can be lost or delayed if data systems remain disparate and disconnected. The platform solves this by enabling a bidirectional exchange of information via its inbuilt routing tables and algorithms. The platform can successfully leverage Health Information Service Provider, or HISP protocol, to securely transmit encrypted health information in a standardized format from one healthcare provider to another, facilitating seamless information exchange.
Leveraging the platform to bring about data exchange via HISP can be advantageous to health organizations in many ways:
Creating an interoperable ecosystem that enhances network communication and information sharing capabilities.
Exchanging confidential information across the network in a standardized and encrypted format.
Realizing better care management across settings and more informed patient care experience across the continuum.
The Data Activation Platform can help in realizing the true meaning of healthcare interoperability and can help in:
Multiple file systems handling
Seamless connectivity
Workflow integration and delta views
Community connectivity
Semantics harmonization
Innovative platform
Conclusion
Interoperability between healthcare systems is arguably the most important step and Innovaccer's Data Activation Platform aims to bring about true, 100% two-interoperability.
Innovaccer's platform deploys bi-directional data exchange capabilities and a progressive right-to-left approach over left-to-right, assisting providers with improving care quality and sustaining their growth in the era of value-based reimbursements and worrying less about data gaps, data quality, and security concerns.
To get a demo of the AI powered healthcare data activation platform, click here.