In today's healthcare landscape, patients are like consumers. They shop for healthcare services, compare quality and prices, and want easy scheduling. Healthcare systems haven't always done a great job of giving consumers this type of service and experience. Now, providers have a chance to get it right.
Many people think a digital front door is the answer to these challenges. But what is it?
Digital front doors are easy digital tools consumers can use to plan and manage their healthcare journey—anywhere and anytime. By using responsive technologies, increasing information access, wasting less paper, and offering more virtual care services, providers can make patients happier and deliver better, more organized care.
A day in the life of a patient and provider
Let's look at an example of the powerful ways an evolved digital front door strategy can improve patients' and providers' experiences. Consider a patient that has access to tons of information and digital health management tools:
Before health services
A patient feels cold- or flu-like symptoms.
The patient has learned about typical COVID-19 symptoms from trending educational material on their provider's mobile app and website.
The concerned patient quickly and easily schedules a virtual appointment with the provider on a mobile app.
Before the patient's consultation, the app uses an AI-enabled bot to complete pre-registration, give pre-care instructions, and provide an estimate of the cost of care.
During health services
The patient registers and checks in remotely online and proceeds to the virtual waiting room.
The provider evaluates the patient's symptoms via video and analyzes the patients vitals using remote patient monitoring (RPM) technology.
The provider completes the clinical documentation and recommends a COVID-19 test.
The provider diagnoses the patient with a normal cold.
After health services
The patient receives automated post-care instructions.
The patient learns more about how to take care of the cold and be vigilant about COVID-19 symptoms.
The patient gets updates about easily scheduling a COVID-19 vaccination or booster.
What's the secret to developing an effective digital front door strategy?
Let one main principle guide your digital front-door strategy: Simplify complicated processes for consumers and patients. Here's how:
Let patients and providers communicate, get accurate information, and coordinate care with ease—from as many places as possible—at every stage of the care journey.
Adopt a secure digital front door platform that can grow to add more ways for patients to engage with providers in one user-friendly hub.
Provide convenient access and a consistent, fast, simple interface that's easy for patients to use.
Why do healthcare organizations need a digital front door?
Patient portals aren't enough. The first generation of patient portals tended to be built with data systems in mind rather than patients' needs for easy care management.
There's a need for a unified solution. Healthcare organizations need patient-access solutions that comply with regulations (TCPA, HIPAA) and require fewer integrations with vendors for ease of use and maintenance.
It can increase patient engagement. Patients can have 24/7 access to convenient self-service apps, encouraging them to actively manage their own care and interact with their providers.
It encourages productivity and consistency. Automation replaces low-return manual work and helps care staff be more responsive and productive. Simplifying task flows brings consistency to the experience for patients and providers.
How Innovaccer helps you deliver the best consumer digital experience
Innovaccer embraces the value of the digital front door to improve consumer experience and patient-centered care. We have proven, ready-to-deploy solutions to move your digital front door strategy forward, including:
A patient engagement application
A patient web portal
A software development kit for building new capabilities
Features that create a positive digital experience for your patients
24/7 connection
Access a secure, live chat with providers
Share audio, video, and images
View call logs and payment details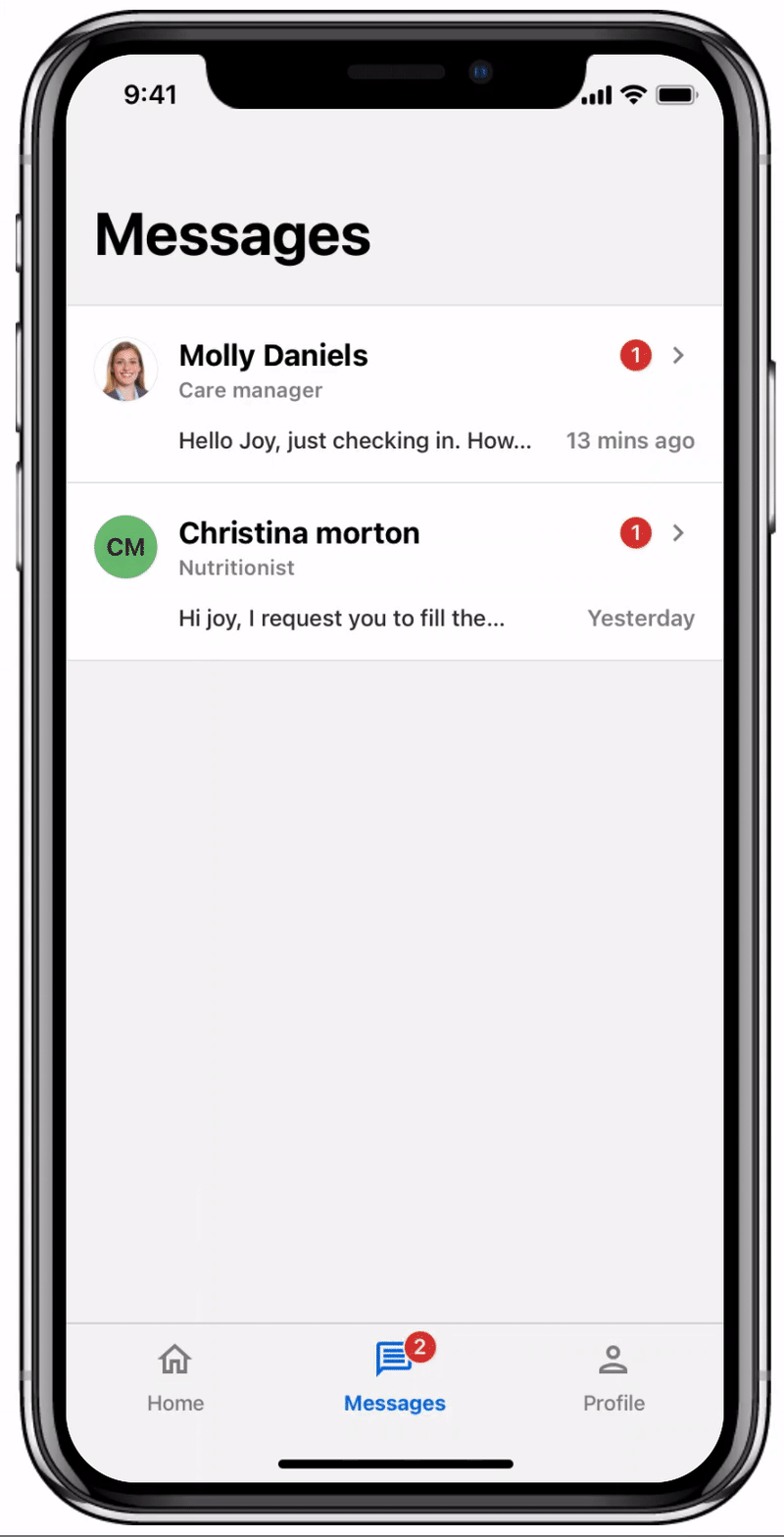 Self-service features
Help patients find the right care provider through navigation assistance.
Schedule virtual appointments, initiate walk-in visits, have a group video visit, and share feedback.
Assess COVID-19 symptoms and automatically route patients to a test center.
Enable copay with one click—with the option to schedule later.
Use multiple languages.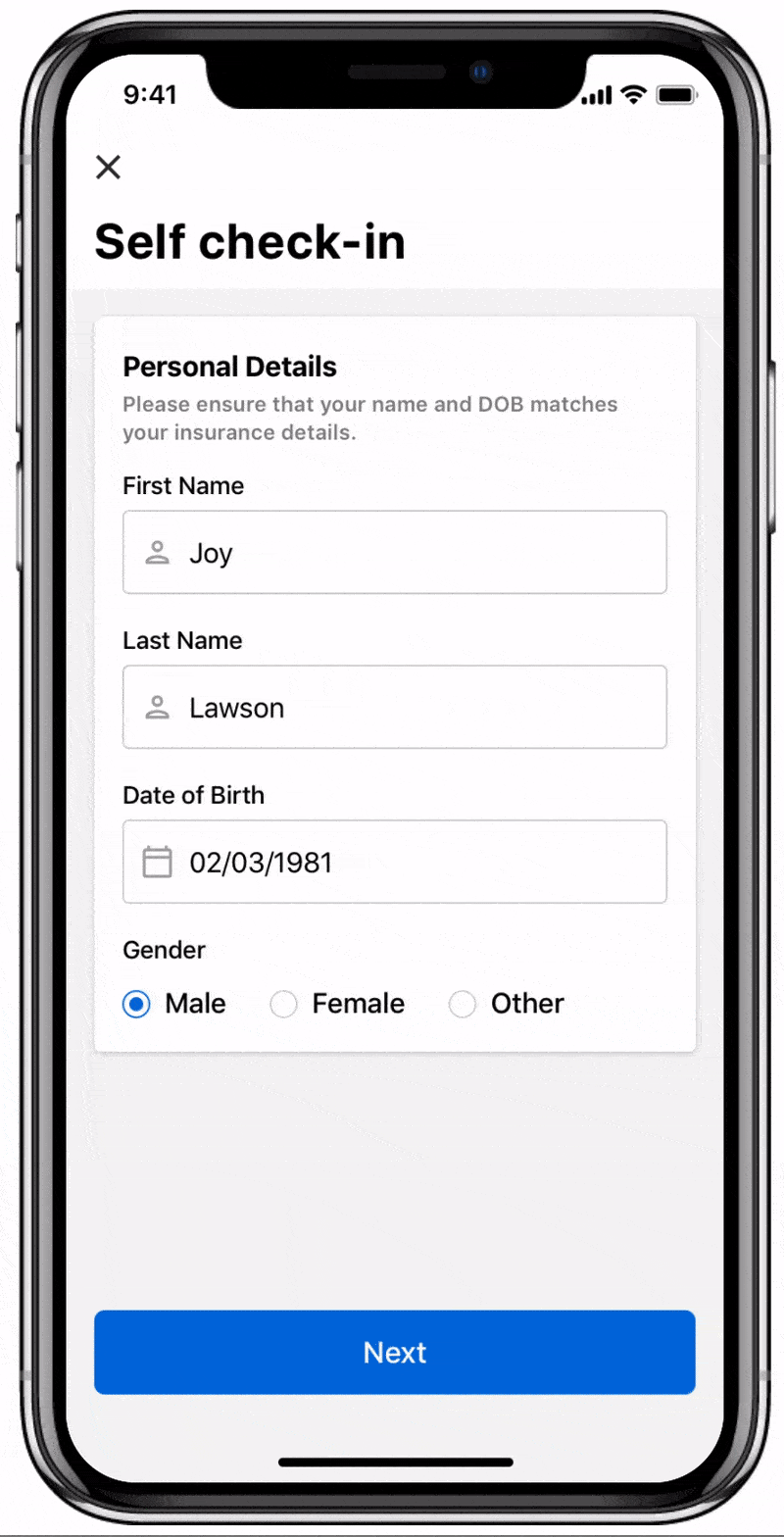 A unified health portal
Let patients access and update their records from their phones.
Monitor patients' health remotely with data feeds from an Apple Watch or Fitbit.
Remind patients about medications to improve adherence.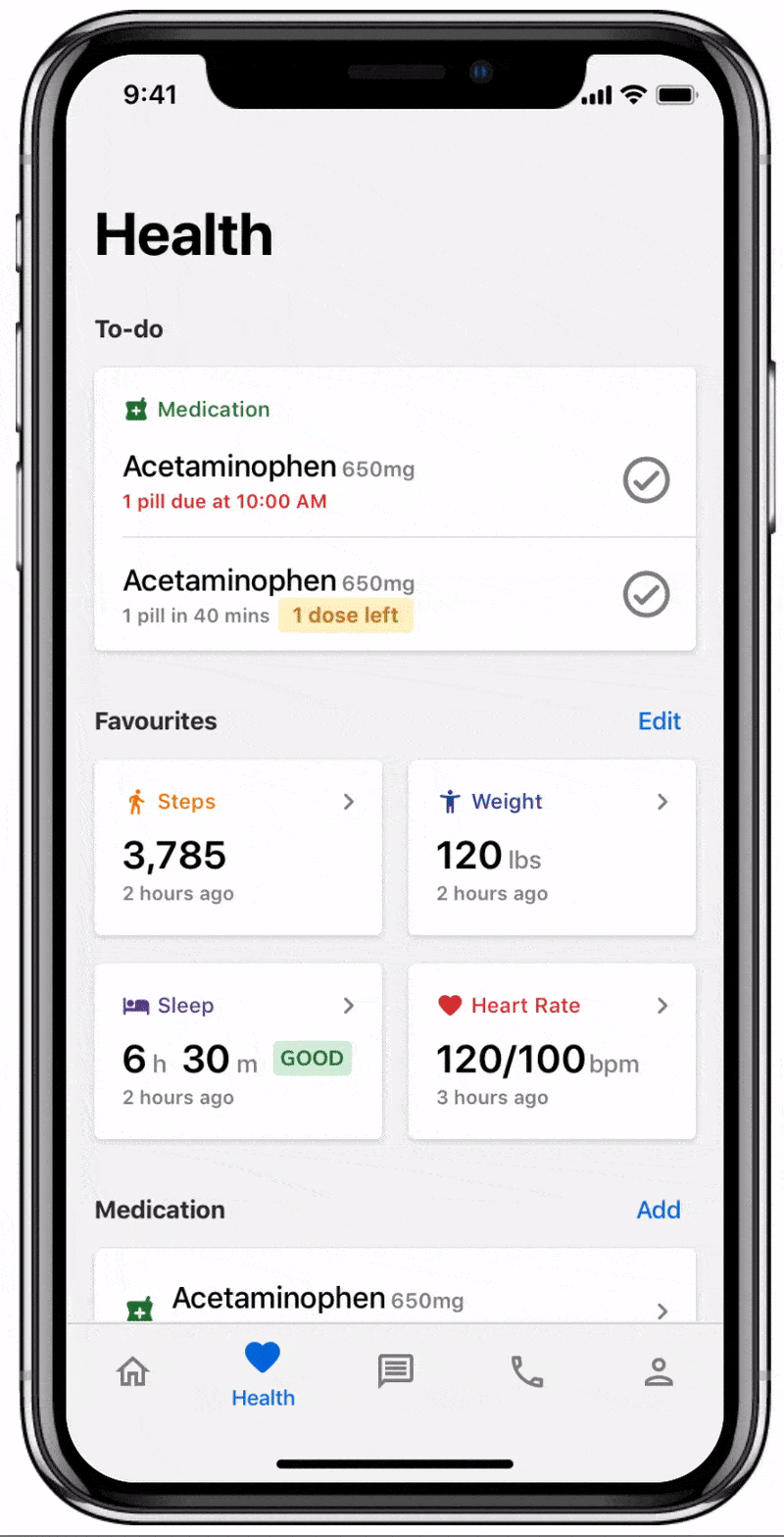 What's next for Innovaccer's Digital Front Door solution?
Innovaccer plans to add the following patient access and care management capabilities to its Digital Front Door solution to enhance the patient experiences:
Assessments: Allow users to complete assessments on the patient application.
Automated medication additions and reminders: Pull medication details from EHRs daily, making it simple for patients to set up reminders.
Educational content: Provide personalized health articles, videos, recommendations, search, bookmarking, and other user tools.
Enhanced care finder: Make it easier for patients to find the right care and facilities with filters to search by condition, procedure, doctor, area, and more.
Patient profile: Bring all patient data (including personal and contact information, care team, care plan goals, insurance, allergies, conditions, procedures, devices, claims, and more) to one place for better visibility.
Family sharing: Allow patients to give family caregivers access to their patient profile on the app and take part in health conversations.
A glimpse of upcoming features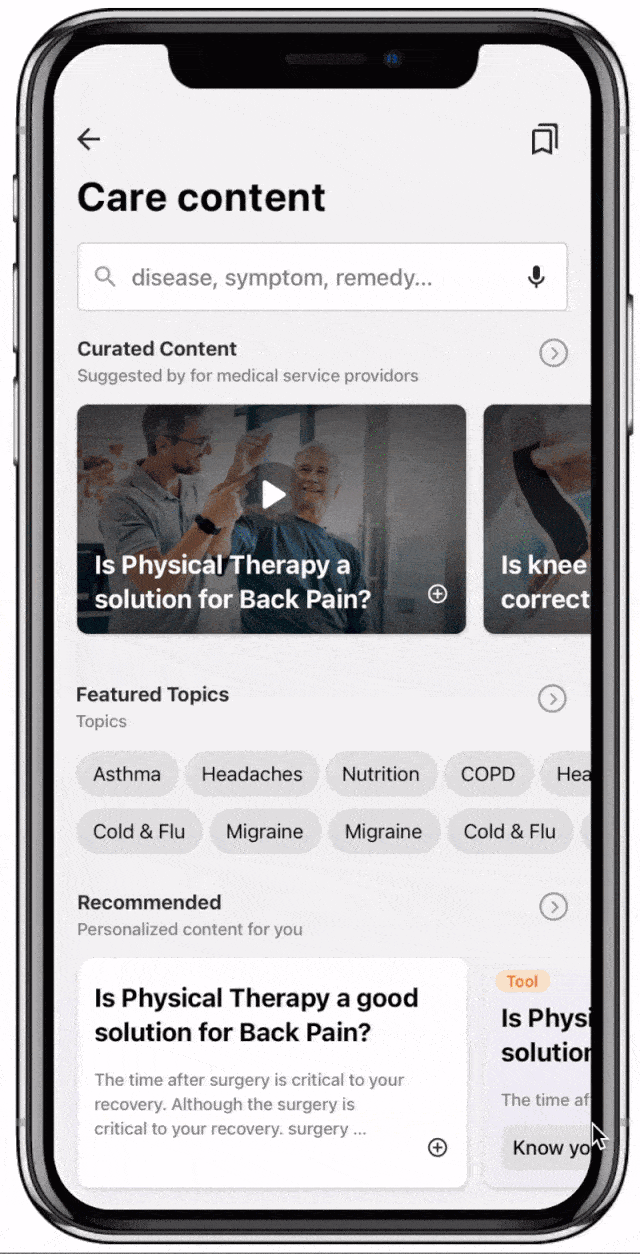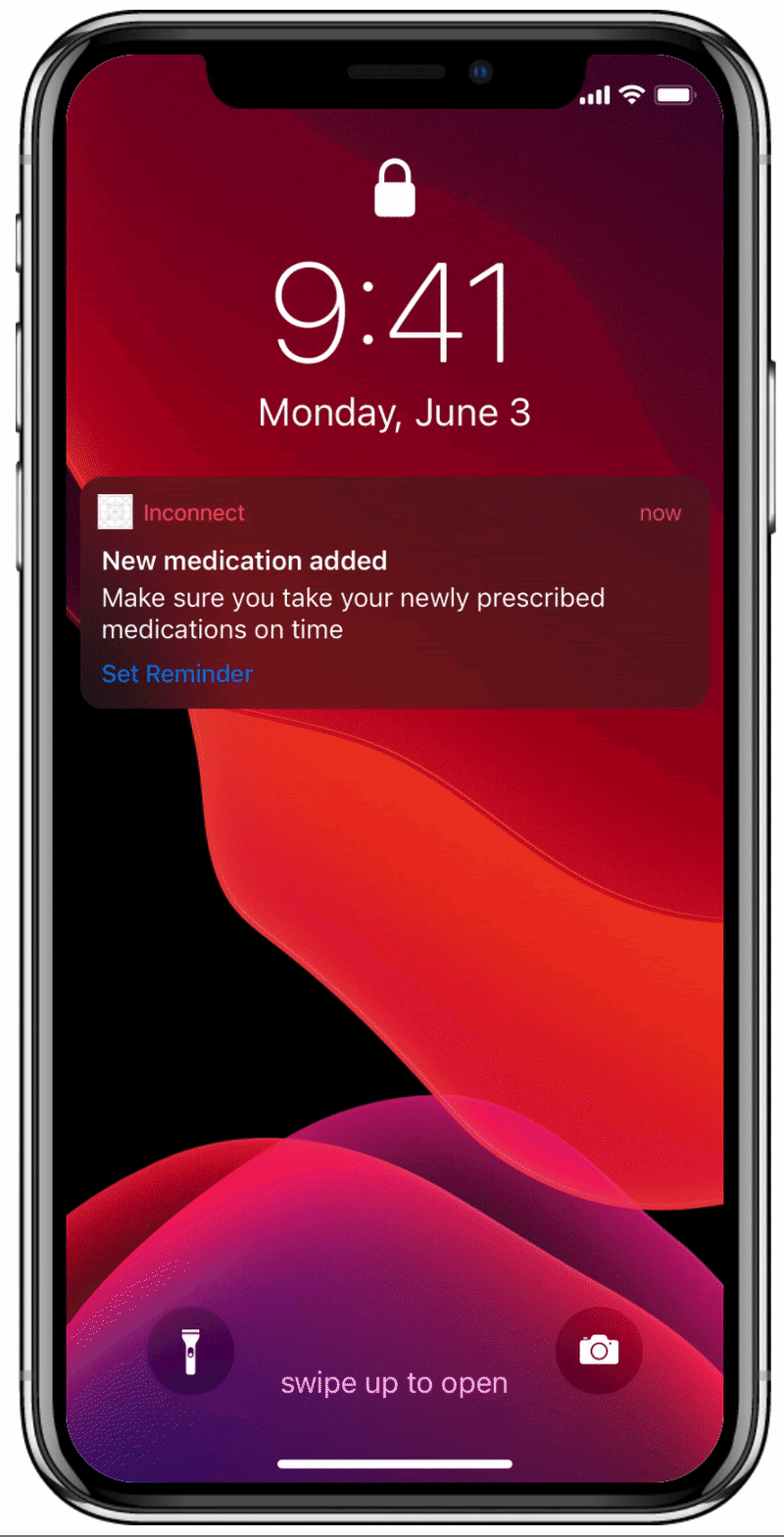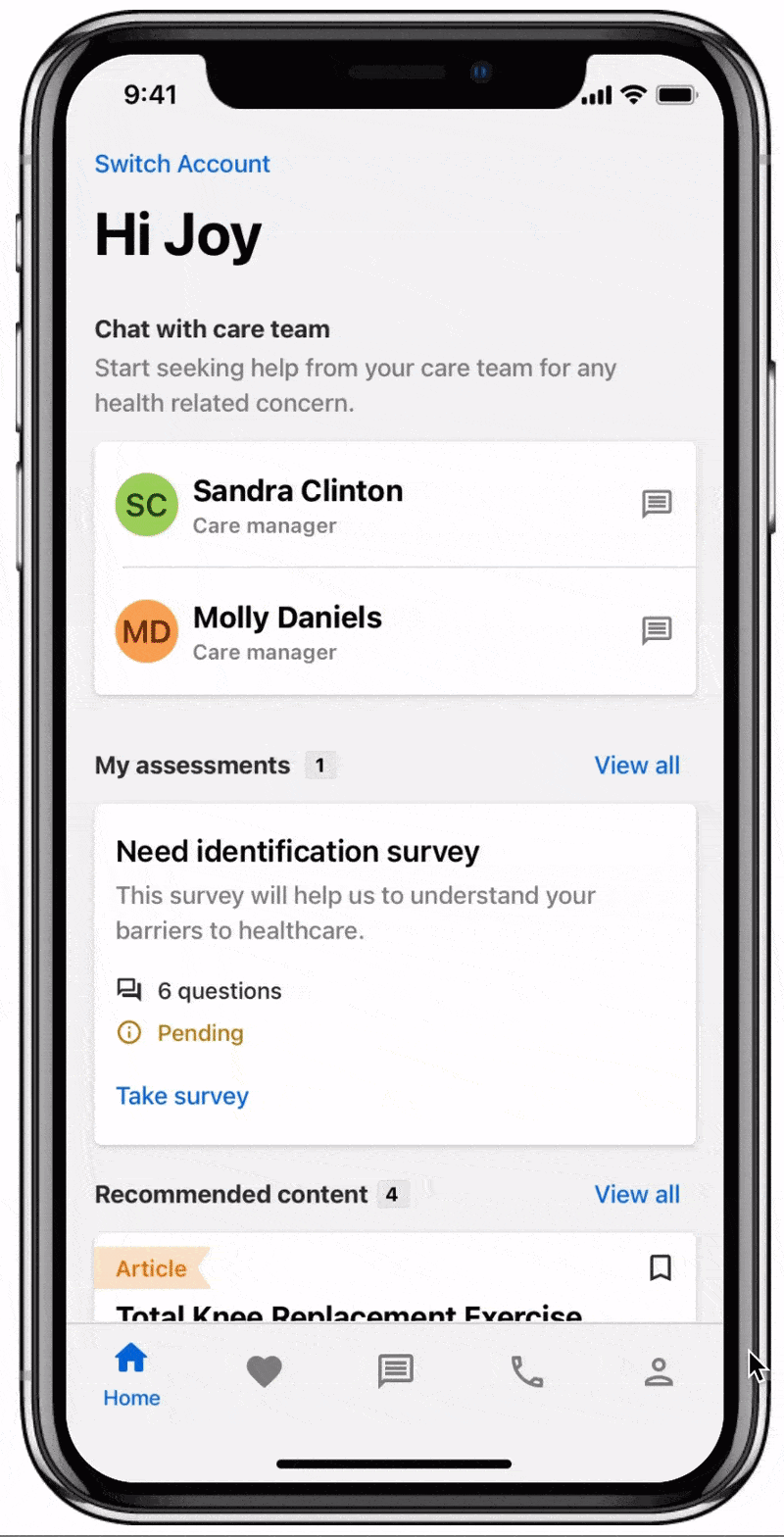 Innovaccer is excited to enhance the digital patient experience. Contact us to discuss partnering with Innovaccer to deliver easy, valuable digital access and care management to your patients.