When Kanav, Sandy, and I started Innovaccer seven years ago, we were just a bunch of 20-something engineering geeks who were thinking about entrepreneurship and how we might be able to build cool stuff that would change the world.
Today, we announced our Series E funding, with a valuation of $3.2 billion.
The story behind Innovaccer is really the story of what's happening in healthcare itself.
For decades, healthcare put up with the reality of "big iron" EHR and other legacy systems, surrounded by a patchwork quilt of point solutions, each evolving at an agonizingly slow pace and out of sync with others, each a walled garden of data, and all with virtually no consideration for the patient experience.
Meanwhile, we saw massive disruption in virtually every other industry, from retail and financial services, to travel and entertainment, to transportation and communications—all spurred by the cloud computing revolution.
When Google Maps created a "location cloud," it enabled and then accelerated the emergence of Uber, Doordash, Zillow, and five million other innovative companies that literally changed the world. These new applications not only had never been imagined before, but created an entirely new sector of the economy in the process.
When Twillio created a communications cloud, it spawned the emergence of disruptive companies like Netflix, airbnb, Zendesk, Glassdoor, and over 26,000 more. It's happening again with Plaid creating a data transfer cloud for financial services companies, accelerating the creation of Chime, Betterment, Alto, Wave, and countless other fintech innovators.
Now the cloud revolution is coming to healthcare. And just as the revolutions before it, it will transform the industry, from how we build software to how payers and providers collaborate to how care is delivered and, most importantly, how we impact patient experiences and outcomes for the better.
The Acceleration Imperative
Healthcare is under unprecedented pressure to accelerate digital innovation, thanks to a perfect storm of market forces—the pandemic, the Singularity, rising consumerization, the drive for health equity, EHR interoperability gaps, the need for advanced analytics for value-based programs, competitive threats from incumbents and big tech introducing new business and delivery models, regulatory policy, new payment models (ACOs, CMS innovation models, etc.).
The list is long, and also includes seismic technological shifts, such as the rise of AI, IoMT, and, yes, the cloud.
Meanwhile, healthcare's invested billions to digitize systems over the past 20 years. We have thousands of exabytes of data scattered about the enterprise, growing at a 35% CAGR—faster than any other industry. But the systems don't talk to each other. Workflows aren't integrated. Reporting needs manual interventions. Insights are limited, not real time, and not universally at the point of care. And the patient experience? It's totally broken.
Compare the friction-free experience of using Amazon or Uber to any healthcare experience. Amazon is smooth, seamless, and completely integrated. Ditto Uber. Zero friction. Everything the consumer needs or wants to do is available at their fingertips—anytime, anywhere. The only potential friction would be a weak or lost internet connection. Other than that, it's friction-free.
Conversely, the healthcare experience is utterly fragmented; a sad mix of phone calls, paper, fax machines, portals, apps, and devices. Patient data is scattered across PCPs, specialists, health systems, payers, pharmacies, labs, imaging centers, and increasingly, internet-connected medtech and consumer wearables and implantables. It's left to the patient to collect and manage this mess.
There's no unified patient record, no universal healthcare platform, to drive a unified, friction-free digital patient experience. This is why a majority of Americans hate the healthcare system.
The pandemic brought this into stark relief, and revealed how flawed our healthcare technology architecture is. It's now clear to leaders across the industry that we must shift towards a modern infrastructure, where we can bring all of our data together to understand the patient not only better, but completely; make informed decisions in real time; and give patients a friction-free digital experience whenever they logon to the health system.
Unlocking the Power of Data
So how do you bring everything together onto a common framework, and start using that as an agent for transformation and driving change? With a health cloud, organizations can unify their healthcare data and 80% of the work they've struggled with to extract value from data—integrating it from various sources, curating it, organizing it—that work is gone. They can focus entirely on where they can add value.
That's the promise of the cloud revolution for healthcare: to innovate much faster than ever before and achieve the holy grail of integration and interoperability that we've come to expect in every other industry. And that's what more than 50 health systems, payers, life sciences companies, and digital health startups customers are doing on the Innovaccer Health Cloud, the industry's first and only "full stack" cloud platform for healthcare.
It delivers support for pervasive integration with EHRs and other HIT systems; third-party SDoH, community, and other data sources; a cloud-native Data Activation Platform; AI-enhanced analytics engines; open FHIR APIs; an intelligent Application Suite; comprehensive Developer Toolkit; and more.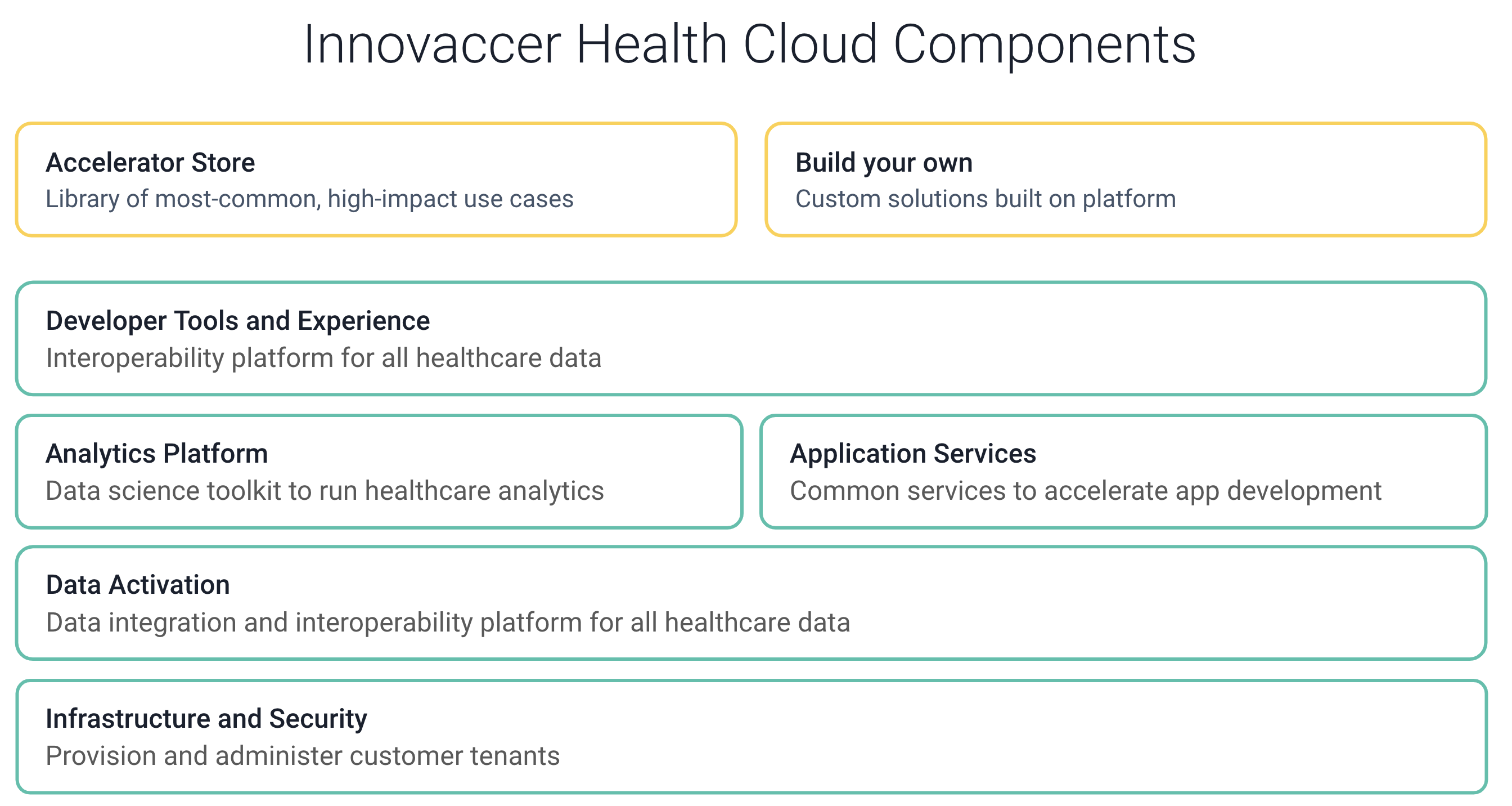 Fig. 1: The Innovaccer Health Cloud is the industry's first and only "full stack" cloud platform for healthcare, providing everything you need to accelerate innovation of provider, payer, and life sciences solutions.
The past nine months have been a whirlwind of co-innovation with our customers:
Roche, the world's oldest and one of the largest life sciences companies, is building the future of clinical decision support with the Innovaccer Health Cloud.
CommonSpirit Health, one of the world's largest healthcare delivery organizations, is building the future of connected value-based care with the Innovaccer Health Cloud.
Banner Health, one of the world's largest payviders, is building the future of the connected enterprise to transform health outcomes for the State of Arizona with the Innovaccer Health Cloud.
Suki AI, which offers an AI-powered, voice-enabled digital assistant, is building new solutions on the Innovaccer Health Cloud that lift the administrative burden from doctors, reduce claim denial rates, and streamline patient care.
Perception Health is building the future of disease prediction, identifying patients in need and strengthening the provider networks that give them care; through predictive data insights they help care teams proactively improve care delivery, outcomes, and retention.
Our customers are seeing immense value from the Health Cloud, as well. Banner Health reduced its population health IT infrastructure cost by 70 percent and saved more than $4 million. Blue Cross Blue Shield of Arizona achieved CMS interoperability compliance in record time. ACOs on the Innovaccer Health Cloud generated more than three times the shared savings growth of other ACOs in the latest performance year, reaping $454 million in savings across Medicare, commercial, and employer contracts.
Let's Go Faster
Certainly we envisioned that the Health Cloud would create network effects as has happened with other cloud platforms, such as Google Maps and Twilio. But the extent of these network effects and what our partner customers can derive from them is simply staggering. In the last three years many of our customers have reported care quality improvements upwards of 7% (some as high as 14%) while the cost of care has dropped by $600 million.
And now, with this Series E investment, we're taking accelerated innovation to the next level with a massive investment in R&D to recruit new hires and scale our customer experience, product, and engineering talent. We're also planning to launch a sweeping portfolio of Innovation Accelerators in 2022. These pre-built building blocks leverage our health cloud platform to help providers, payers, and life sciences companies quickly assemble new digital solutions in a snap—some in as little as six weeks—to quickly address dozens of common use cases.
These components make it incredibly easy to rapidly assemble new solutions that address key capabilities customers and developers need to speed innovation. Note that I said "customers." We want our customer teams to be able to innovate on our platform just as quickly and easily as developers can. For example, here's a peek at what a Hospital Quality Innovation Accelerator looks like. Everything you need is there. And if you need more, the Innovation Accelerators are customizable and extensible.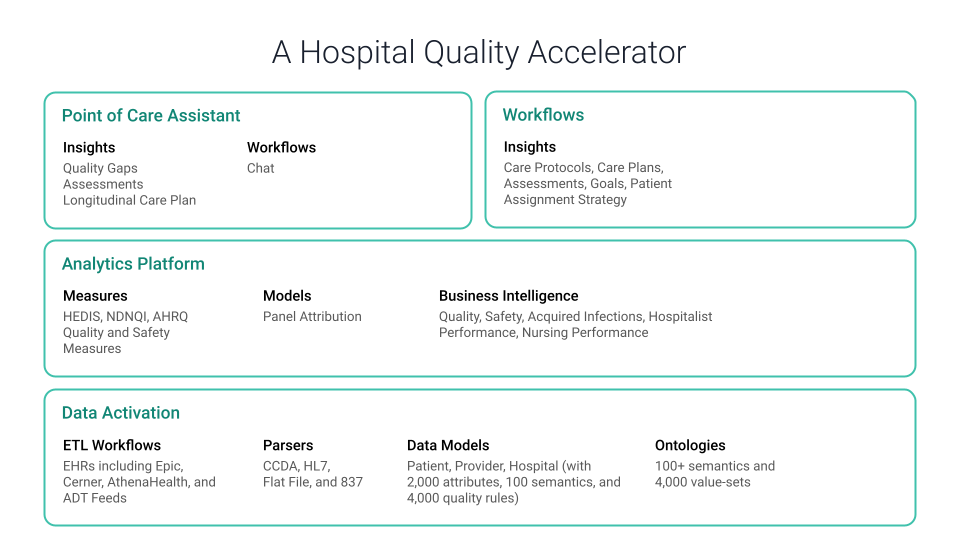 Fig. 2: Providers can use the components of the Innovaccer Health Cloud to develop a tailored solution for accelerating progress across a range of hospital quality measures (e.g., HEDIS, AHRQ).
This approach delivers extremely rapid time to market and high ROI. The reason: at the heart of every Innovation Accelerator is complete, longitudinal, connected data that can improve literally everything informed by that data.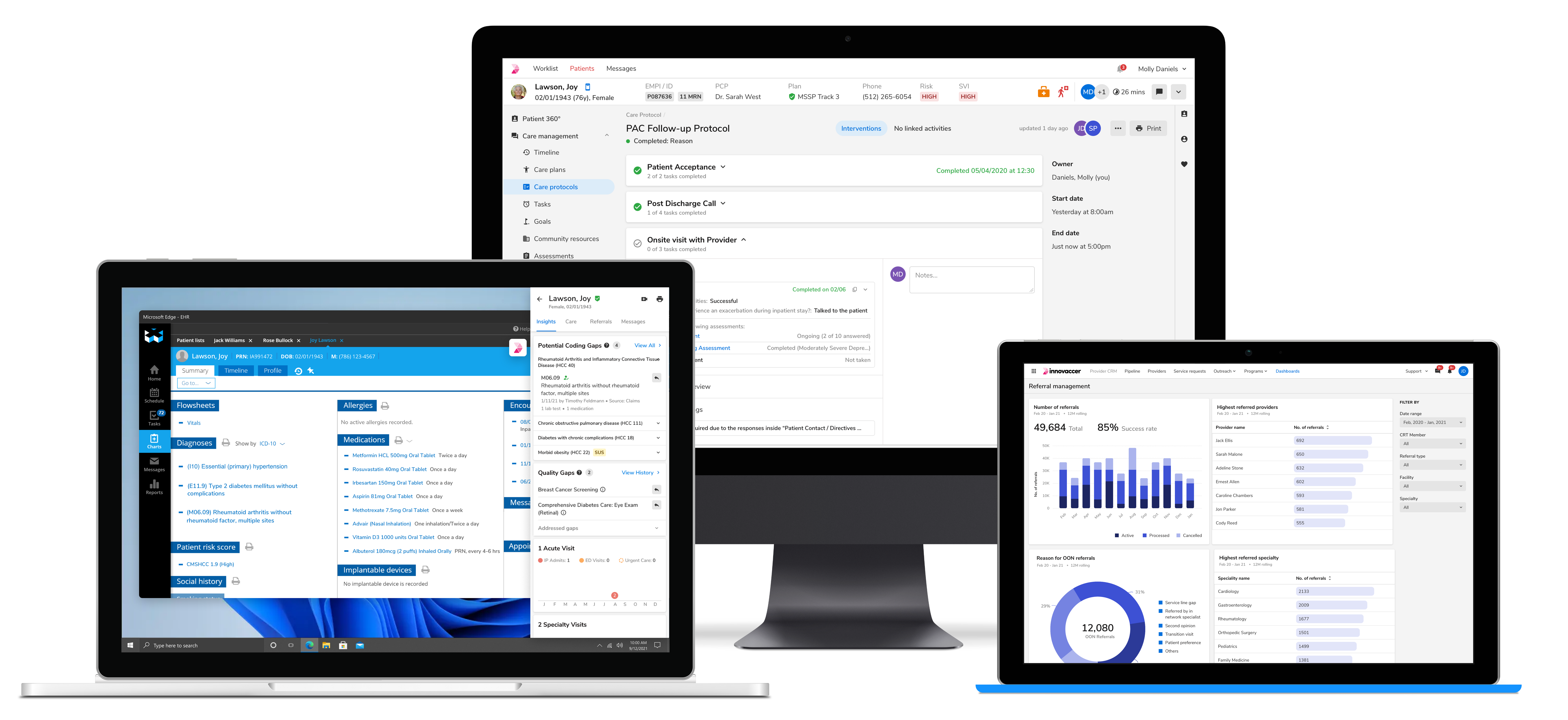 Fig. 3: Innovation Accelerators will help customers rapidly develop tailored solutions for caregivers, executives, and patients, all leveraging a unified patient record.
Now imagine a library of these, cutting across dozens of key healthcare use cases. Imagine building your own Innovation Accelerators and sharing them with the Health Cloud's ecosystem, or taking advantage of Innovation Accelerators crafted by our customers, partners, and digital health innovators who also share their talent with the ecosystem.
Your teams just need to plug into the Innovaccer Health Cloud's data activation platform, configure the accelerator, and off you go. Business, clinical or technical objective achieved!
That's unlocking the next level of accelerated innovation.
Thank you to our Series E investors, including Mubadala, B Capital Group, Microsoft's M12 fund, OMERS Growth Equity, Steadview Capital, Tiger Global Management, and new investors Whalerock Capital, Avidity Partners, and Schonfeld Strategic Advisors. With long-term permanent capital backing our dream of, and the industry's need for, the cloud for healthcare, we are looking forward to working with our amazing customers and partners to co-create the future of healthcare!