The healthcare landscape is rapidly shifting toward value-based care. This transformation is demanding that the medtech industry not only adapt but continuously innovate to keep up. A leading innovation in this new landscape is Remote Patient Monitoring (RPM), a technology that has seen a dramatic surge in interest.
According to the American Medical Association Digital Health Research report published in September 2022, RPM adoption more than doubled from 2016 to 2022. The report revealed that 53% of physicians showed enthusiasm about using remote monitoring devices, a rise from 50% in 2019 and 45% in 2016. The adoption of RPM devices grew from 12% in 2016 to a remarkable 30% in 2022. Key motivations for this adoption include boosting work efficiency and improving care through remote monitoring. The recent Insider Intelligence report estimated that 70.6 million US patients—26% of the population—will be using RPM devices by 2025.
RPM Adoption: Exciting Promises But a Disappointing Reality
Despite this promising growth, the adoption of RPM is not without its challenges. Data security concerns, the lack of training, inadequate IT infrastructure, and a continued dependency on fee-for-service payment models are significant barriers to widespread adoption. Furthermore, even though doctors see efficiency as a benefit of RPM, they're struggling to find the resources to deploy these tools. A Sage Growth Partners survey indicated that 55% of practices were using three to five employees to manage RPM.
RPM implementations often find themselves stuck in the pilot phase, and as these hurdles need to be cleared, there's a compelling need for digital solutions from medtech companies that integrate flawlessly with healthcare workflows and data ecosystems.
The challenges don't stop at healthcare providers. Medtech companies face their own hurdles. Developing, implementing, and maintaining RPM solutions necessitates substantial investments, bringing scalability to the forefront of success. Moreover, the integration of these solutions can be time-consuming, causing delays in realizing their value while navigating regulatory and reimbursement complexities, and assuring interoperability across diverse medical devices.
The Interoperability Imperative
Interoperability ensures seamless connectivity within and across healthcare systems, making sure that each digital health solution interacts harmoniously with diverse IT stacks, each connecting differently to individual healthcare systems. By effectively coordinating patients across product portfolios and care continuums, MedTech organizations can deliver holistic and personalized care.
However, the current standard today involves siloed web-based companion applications that require HCPs to duplicate data entry. This brings an increased burden of siloed information about the patient that can only be accessed through a specific web portal. As medical device organizations build more of these applications the burden providers raise as they try to manage different applications built on different IT stacks.
This challenge translates to both the medical device industry who cannot scale interoperability across applications, and to the patients themselves that now have multiple applications to manage.
Breaking Down Silos With Seamless Integration
Innovaccer's Connected Digital Health Solution can help. It integrates data from RPM devices and companion apps seamlessly into the patient's EHR. The integrated data ensures a comprehensive view of a patient's health allowing them to make informed decisions, personalize care plans, and track the patient's progress over time - all without the need to switch screens or manually enter data.
Moreover, the integration with EHRs is key in unlocking the full potential of RPM solutions. It not only enhances patient engagement and refines clinical decision making, but also leads to better patient outcomes, solidifying relationships between medtech and providers, raising switching costs, and enhancing overall efficiency.
This seamless integration enhances patient engagement, refines clinical decision-making, and fosters better patient outcomes. Merging longitudinal patient data with patient-generated data also allows medtech companies to generate real-world evidence (RWE) that helps in demonstrating the economic value of the treatment to payers by enabling outcomes-based pricing and innovative value-based contracting (VBC) programs.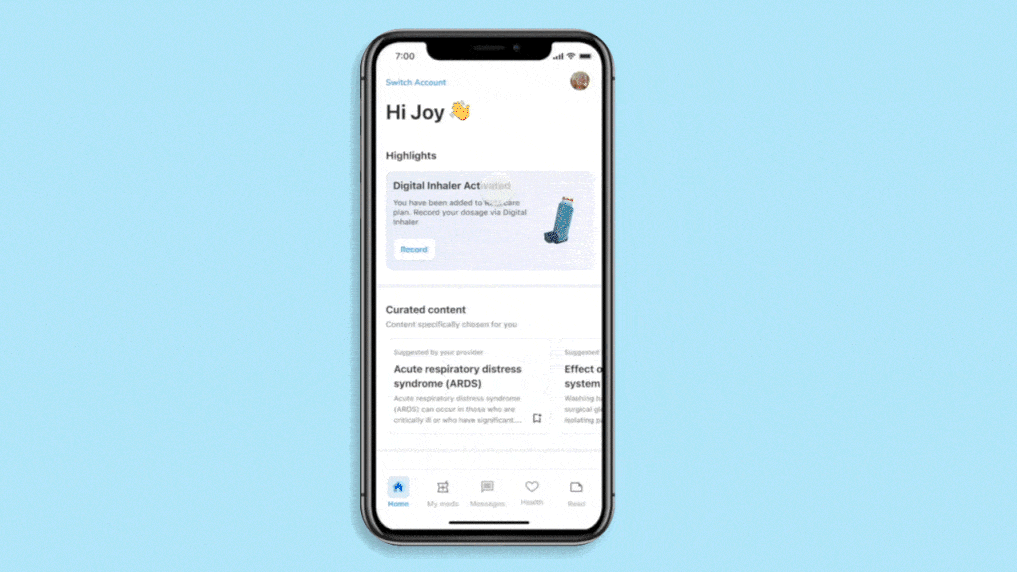 The long-term goal for any RPM solution is to build a single portal for both the internal stakeholders within the organization and the external stakeholders, providers/patients, with contextualized information about all of the companion app/device data being generated for a given patient.
How Can Innovaccer Help?
Innovaccer's Connected Digital Health Solution addresses adoption barriers, improves interoperability, and seamlessly integrates patient-generated data into provider workflows and EHR systems. By doing so, it supports a wide range of RPM solutions and ensures real-time monitoring of patients' vital signs, symptoms, and other health parameters.
Furthermore, Innovaccer's platform creates a connected ecosystem by engaging with providers, care teams, and patients through ready-to-deploy apps. Patients can easily access their health information and communicate with their care teams, while providers and care managers can access a 360-degree view of patients' health status to make informed decisions. This integration optimizes care delivery and monitors patient outcomes, helping medtech companies generate RWE to inform future care practices and substantiate treatment efficacy.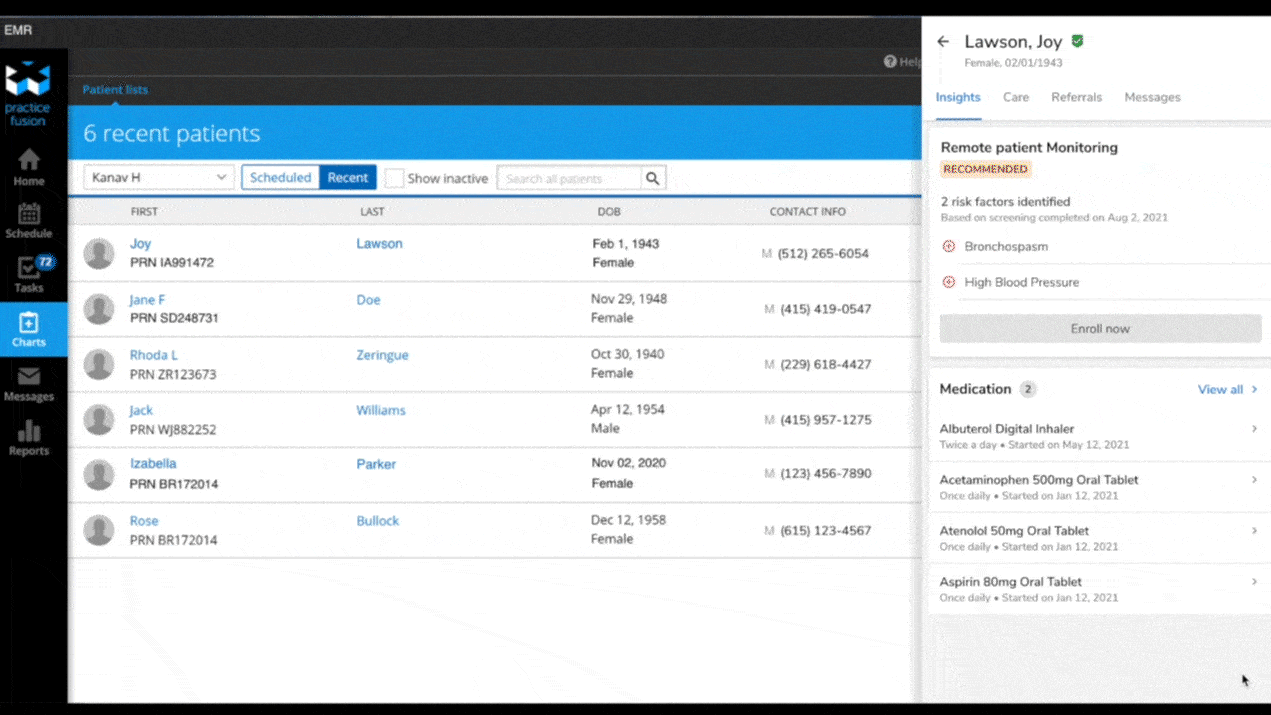 For instance, our point-of-care technology for clinicians, InNote, overlays onto the EHR with SSO capabilities that reduce the time wasted in toggling screens. It can connect to multiple companion apps by pulling and pushing data from the EHR, reducing the need for redundant data entry and creating a unified patient record.
A Glimpse into the Future of Medtech
Innovaccer's Connected Digital Health Solution is paving the path for the future of medtech , helping turn the promise of RPM into a reality. It is guiding the transformation from reactive to proactive healthcare, enhancing efficiency and personalizing care. Innovaccer's platform is the bridge connecting healthcare providers with cutting-edge technologies demonstrating how RPM can reshape the healthcare landscape. The open architecture of the platform makes it resilient and adaptable to changing regulations and data standards, positioning medtech companies for success in the rapidly evolving healthcare landscape.
Ready to explore the future of medtech with Innovaccer, contact us to learn more about how our solution can revolutionize your RPM strategy.