In recent decades, the world has witnessed the rise of SARS, Zika virus, Swine flu, Ebola, and now COVID-19. Epidemics and pandemics are a rising threat. Countries have made infrastructure a priority to safeguard their people and systems from physical disasters like earthquakes and hurricanes. But the methods they have used to fend off infectious diseases are not enough to ensure the safety of people and the availability of essential healthcare resources during pandemics.
With the incidence of new COVID-19 cases growing by the day, healthcare providers and researchers are accelerating their search for any available tools or medications that could stem the outbreak. The biggest challenge right now is to contain the growing number of COVID-19 cases while making sure that people who require immediate medical attention receive it at the right time. There are now more than 1 million cases across the globe.
Unfortunately, with the number of cases rising and the number of providers and quantity of available medical equipment remaining the same as before the pandemic, healthcare systems everywhere are stretching themselves very thin.
How can technology help during the pandemic?
Technology has helped modern medical organizations track and treat viruses in outbreaks that have occurred over the last few decades. We are now seeing another acceleration in the rise of healthcare technology during the COVID-19 pandemic as concerted efforts are made to assist providers in managing overwhelming numbers of seriously ill patients.
Front-line workers in healthcare have been swamped since the coronavirus outbreak, mostly from the number of visits and calls from patients who want to talk to their physicians about possible symptoms of COVID-19. Health systems are flooding with people and there's no possible way to adequately screen all of these patients without increasing the risk of exposure to the virus.
At Innovaccer, we understand that this battle is not an easy one, and we fully support our healthcare workers by helping them "care as one" to treat patients in the midst of this pandemic. Innovaccer's COVID-19 Management System allows healthcare teams to manage the flow of patients and screen them for potential COVID-19 symptoms. Additionally, the solution assists them in connecting with their patients virtually to minimize the risk of contracting and spreading the novel coronavirus.
Assessing patients for possible symptoms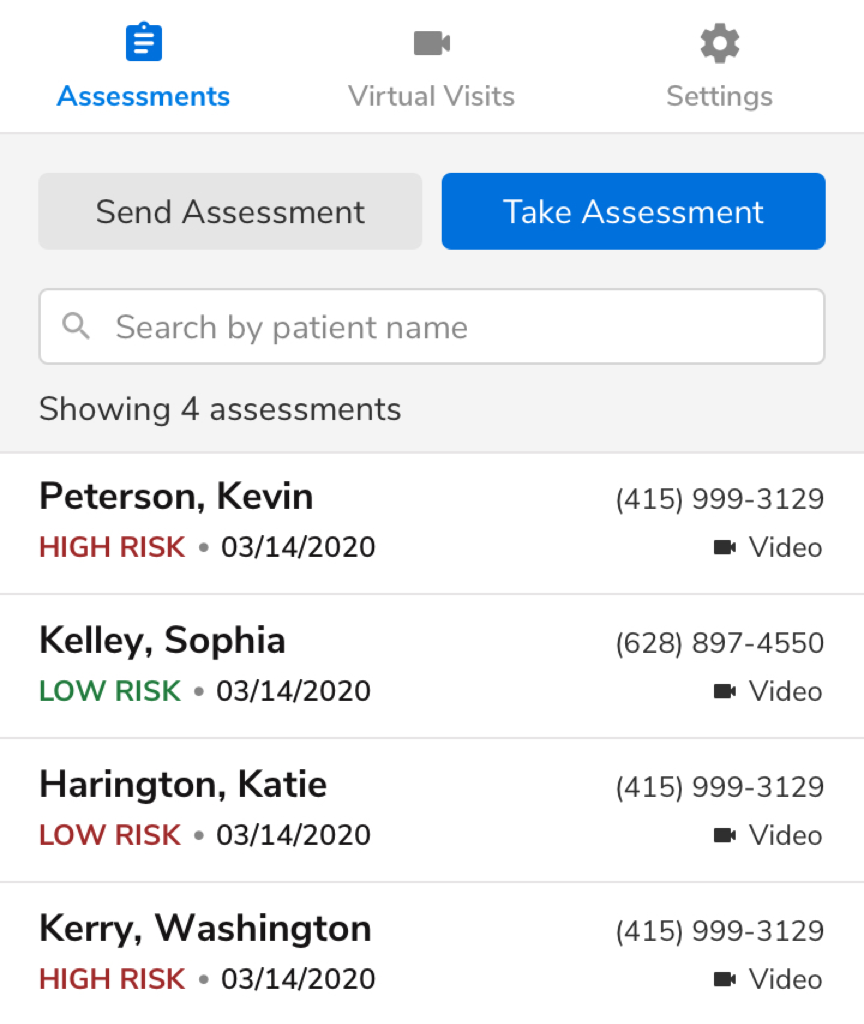 Anytime a patient calls with a request to see the provider, they can be sent a self-assessment through the COVID-19 Management System. With automated self-assessments based on CDC guidelines, physicians can quickly identify the patient's risk profile for COVID-19 by analyzing simple details such as age, travel and contact history, immune status, and the presence of chronic medical conditions. This assessment can be instrumental when evaluating the potential for severe illness and prioritizing care for people that need it the most.
Triaging patients and helping them find the best course of action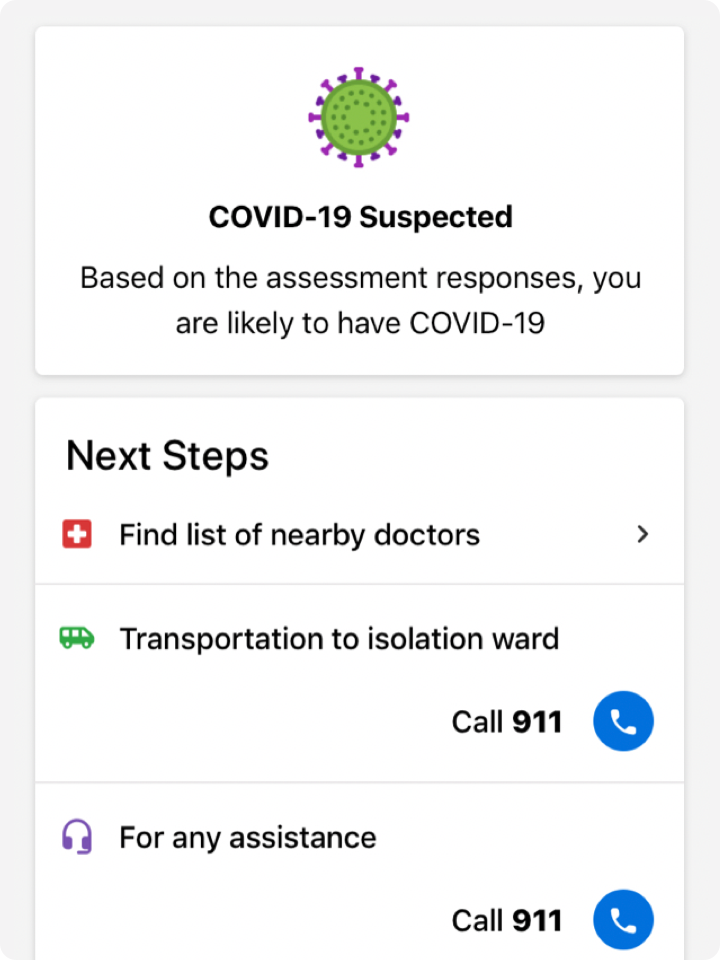 Innovaccer has created the COVID-19 Management System to allow care teams the ability to triage patients through virtual care portals and utilize remote CDC-based self-assessments to identify high-risk patients as they call for an appointment. The solution assists providers as they work to identify and prioritize patients who need to come to the clinic or seek emergency medical care.
Sharing educational materials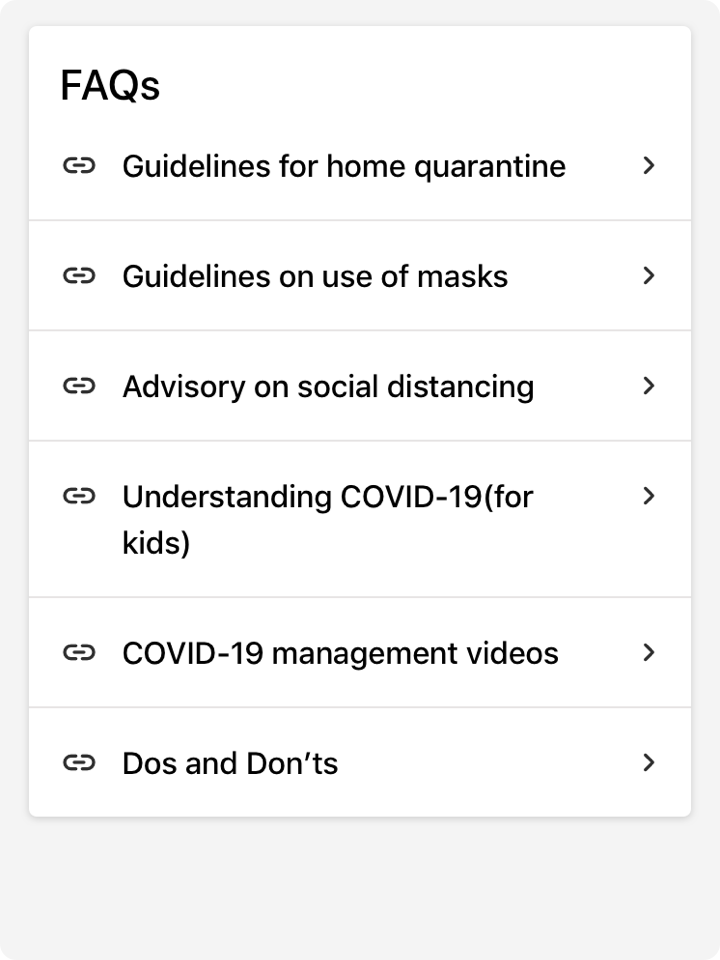 The solution also helps healthcare organizations to address anxiety by empowering patients with education and giving them simple, up-to-date recommendations to keep themselves safe. CDC-based educational materials can be sent directly out to them, such as prevention guidelines, advice for how to prevent transmission of the virus, and the steps they need to take to self-quarantine if they have tested positive for COVID-19. Necessary information such as guidelines on using masks, advisories on social distancing, and more can be quickly updated and shared with just a few clicks. This can go a long way towards reducing both anxiety and the chance of becoming infected with the virus.
Connecting with patients virtually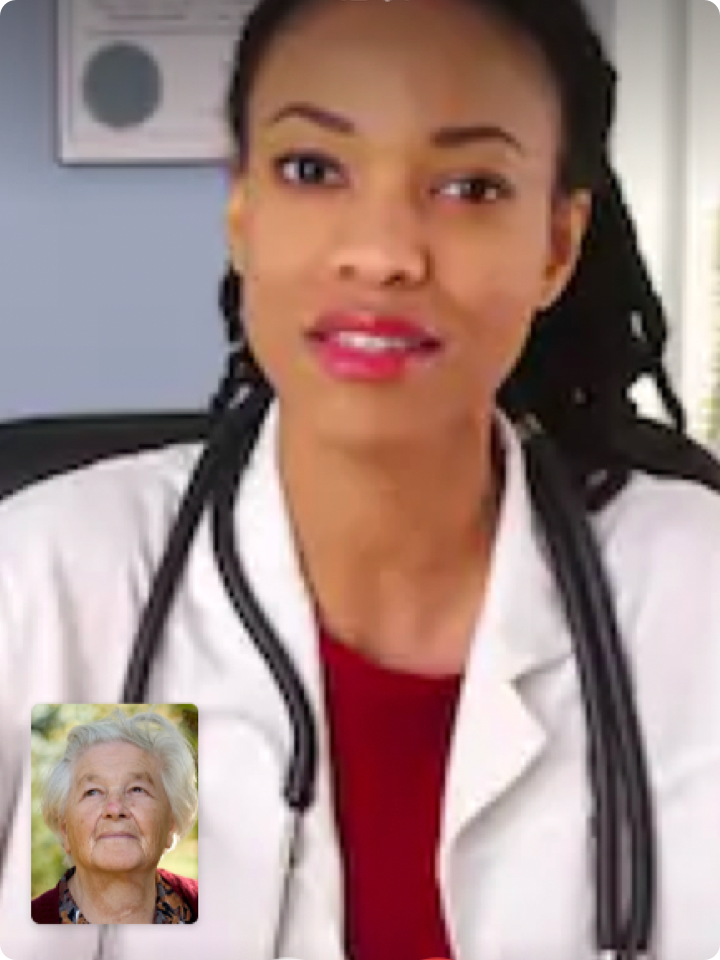 Patients also need information specific to their own circumstances, and they want the results of their lab tests, along with the needed advice, as soon as possible. With resources for healthcare providers becoming more and more limited amidst the pandemic, connecting with patients and responding directly to their inquiries virtually can be critical in minimizing exposure to the virus. With the COVID-19 Management System, physicians and nurses can connect intermittently with patients throughout the course of their illness, utilizing telemedicine and virtual care. Video calls, push notifications, and the integration of community and lab services in the same interface can reduce the hassle for both providers and patients, increase efficiency, and greatly improve response times.
Analyzing population health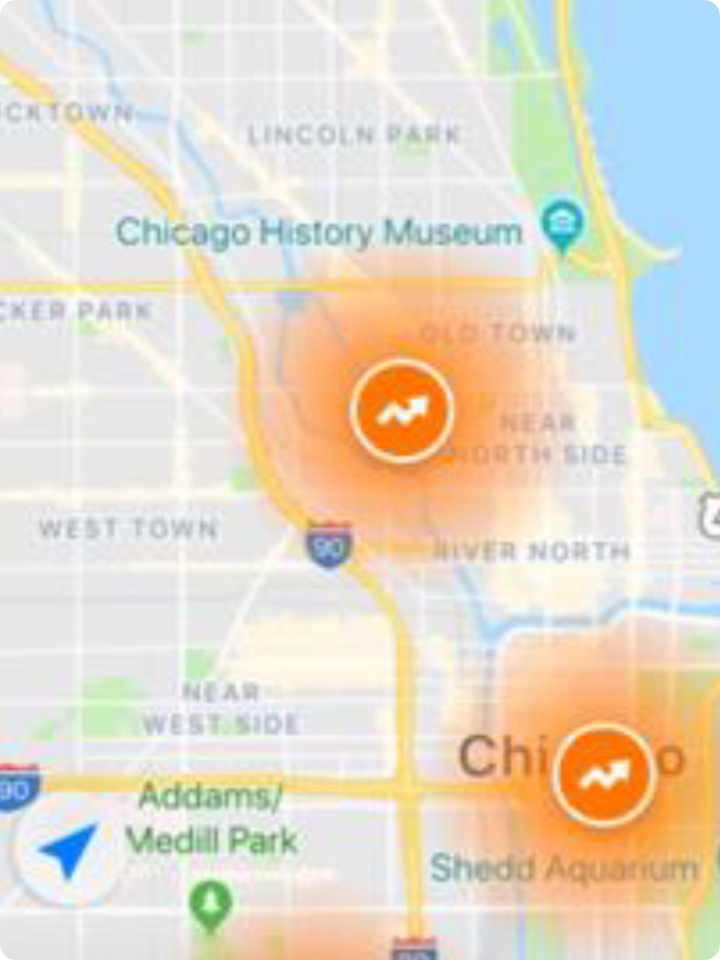 On a macro level, providers can also trace high-risk patients with the COVID-19 Management System to better understand the patterns of disease transmission. It's important to track how the virus moves through the community and take the appropriate steps to limit the spread of infection. With analytics provided by the COVID-19 Management System, providers can view the trends in near real-time and plan dynamically.
With this outbreak affecting the world as it has, how we live and work may have changed forever. Companies are recognizing the benefits of a virtual workplace model, and public health agencies are applying insights from the present crisis to find new and better methods of healthcare delivery in the future.