The transition to value-based reimbursement in healthcare has created opportunities and challenges for health systems, physicians, and payers alike. Among all the interactions these stakeholders have, the relationship between physicians and health systems remains the most critical to clinical quality and efficiency, as well as the competitive success of each player.
Clinically integrated networks (CINs) are becoming more popular as they create "just the right" relationship between physicians and health systems, adding to a value-based approach to healthcare. CINs allow for some shared financial accountability for clinical improvement, provide a legal structure for combining multiple disparate entities, and have the potential to establish a more aligned delivery system. As healthcare is aided by technology, a digital makeover for CINs is beneficial to the stakeholders as well as the patients they care for.
When face-to-face visits between patients and providers are supplemented with technology-supported interactions, benefits can accrue not only to patients — including underserved populations — but to physicians and health plans. Recently, a number of technological approaches to "virtual care" have matured into seamless, cost-efficient ways to improve care and engage patients.
Virtual care, telehealth and a connected care framework
Simply put, virtual care is a way of talking about how patients and doctors can use digital tools to communicate in real-time. While telemedicine refers to long-distance patient care, virtual care is a much broader term that refers to a variety of digital healthcare services. Virtual care and telehealth enable a care model that is ubiquitous and seamless, more affordable and integrated into patients' lives. In the shift to demand-driven health care, telemedicine becomes the patient's first — and most frequent — point of access for urgent care, triage for emergent conditions, specialty consults, post-discharge management, medication education, behavioral health counseling, chronic care management and more. To improve the quality of care all stakeholders should work seamlessly and without a connected approach, this is hard to achieve. A virtual care framework ensures a coherent passage of data and responsibilities while engaging the patient in their own healthcare journey.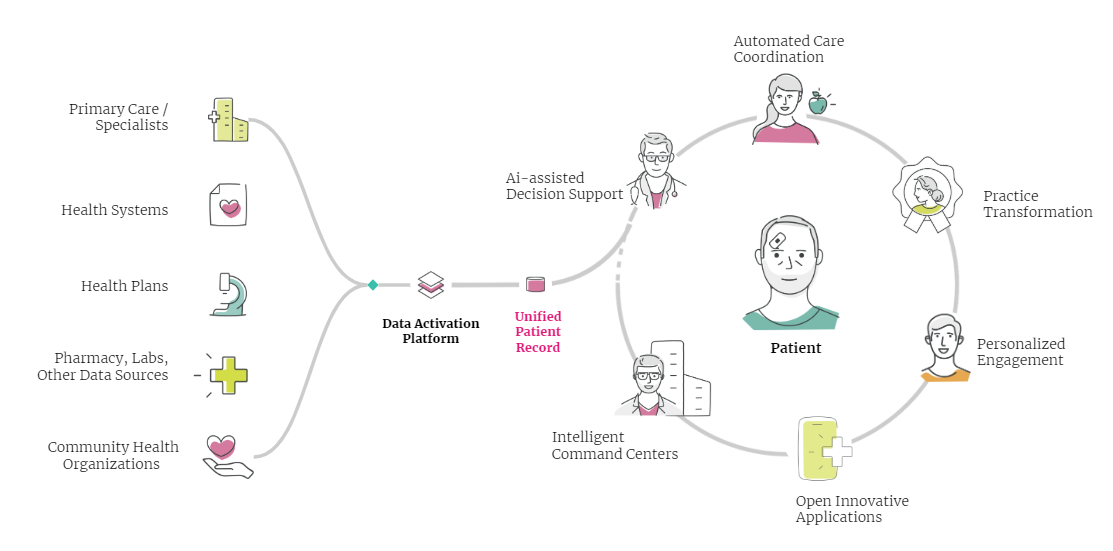 Innovaccer's connected care technology framework centers all healthcare information around the patient and generates actionable information at all points of care..
Patients are increasingly drawn to the concept of healthcare services that come to them, as compared to them navigating the complex care continuum. A medical research firm Parks Associates, released a report showing that 60% of U.S. households "are interested in remote care that would take place online or by telephone."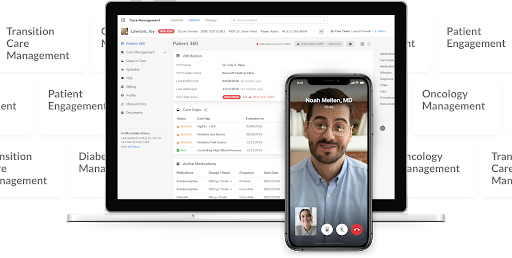 Innovaccer's Virtual Care Network brings telemedicine, integrated outreach and care management tools with deep analytics on one easy to use portal.
Utilizing virtual network to deliver care as one
The technology to provide virtual visits is widely available and creating a full-featured workstation is cost-effective. To provide online consultations similar to actual visits your key focus should be on:
1. Availability of care for your patients –anytime and anywhere. A system that:
Empowers your patients to seek care through simplified care navigation and recreate the in-person visit for unmatched patient experience.
Allows providers to communicate with each other and with patients through any device, any screen.
Enables providers to meet with patients on-the-go through any desktop or mobile device.
Equips care teams with the ability to continuously monitor patient data through multiple-screens to deliver coordinated care.
Keeps information exchange between patients and providers safe and encrypted.
2. Care as one for effective, collaborated care delivery.
Streamline and simplify workflows through automation and find ways to review and consult in a smarter manner.
Assist triaging with pre-designed assessments that segregate patients by risk profile.
Provide stakeholders access to automated workflows to schedule appointments, follow-up, send bulk assessments to enhance efficiency and collaborate easily.
Integrate billing and payment system to get detailed analyses of virtual visits and call logs and enable direct billing and payments to reduce administrative burden.
Analyze practice patterns and identify growth opportunities to increase revenue and quality of care.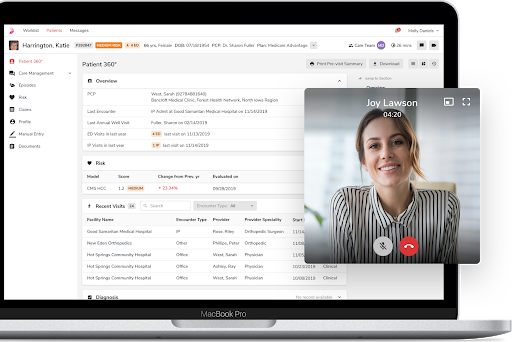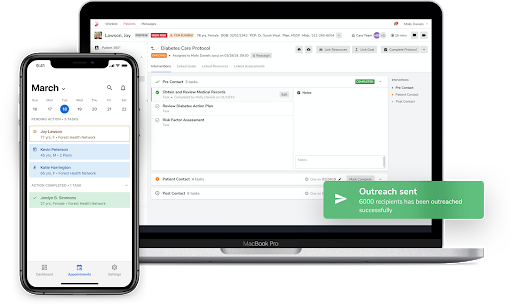 Innovaccer's Virtual Care Network is EHR-agnostic, HIPPA-compliant, supports interoperability and works across multiple devices to care as one for patients anytime, anywhere.
A FHIR-enabled Data Activation Platform provides you a server that simplifies problems related to data and analytics. It helps you create and manage workflows. Through a FHIR-enabled Data Activation Platform CINs can also:
Coordinate care and leverage outreach
Share helpful resources to address patient needs
Collect key insights on team productivity and effectiveness of care plans
Gain real-time insights into the patient health status
Achieve interoperability to share healthcare data through APIs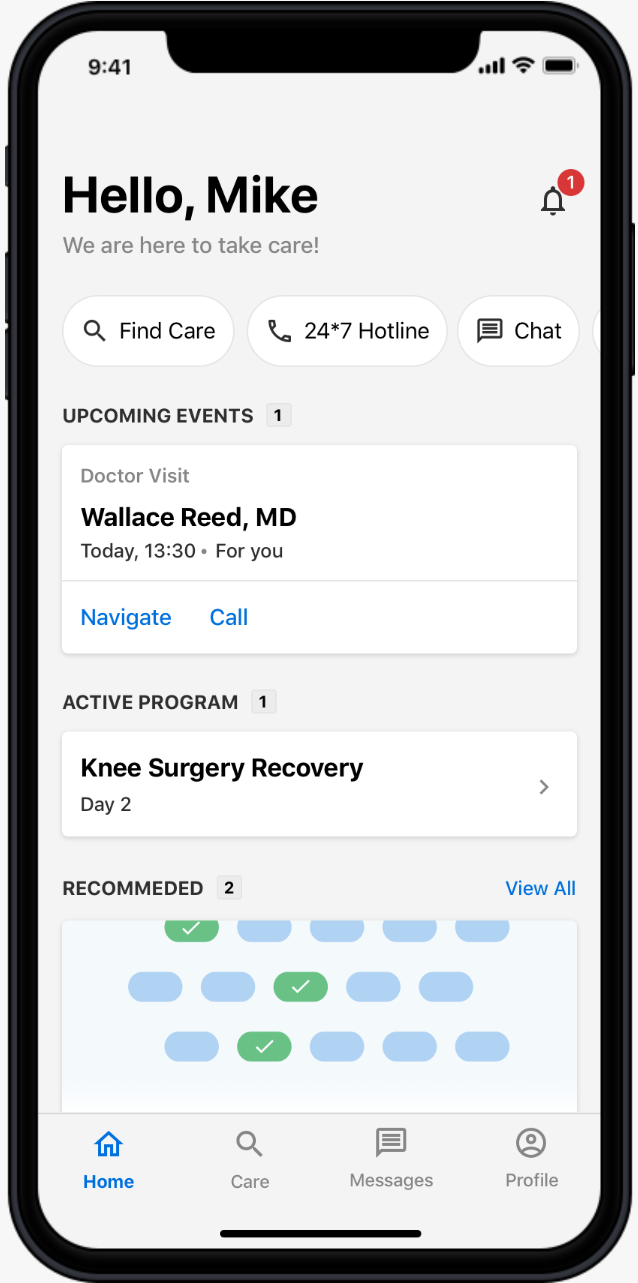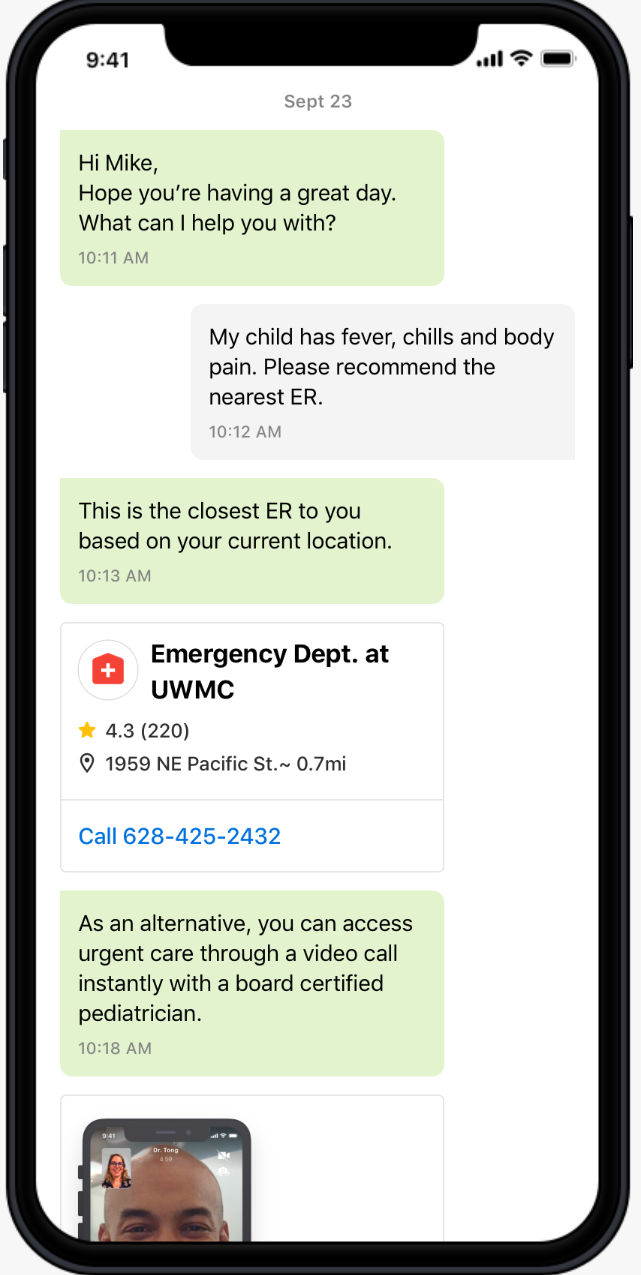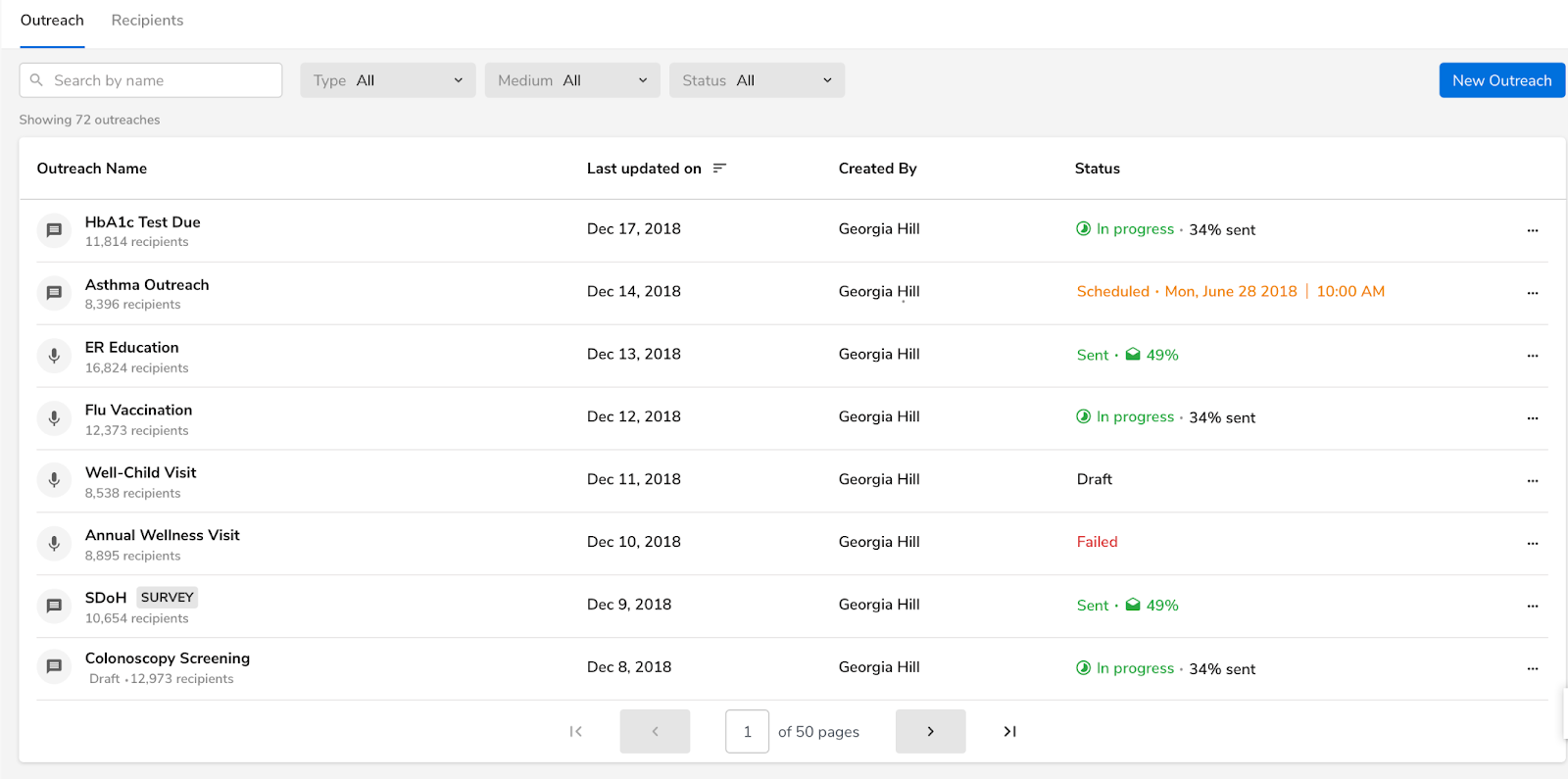 The FHIR-enabled Data Activation Platform also helps members to utilize on-demand mobile-based educational materials and provides access to lab and test results, visit notes, and medical records through an easy to use and intuitive app.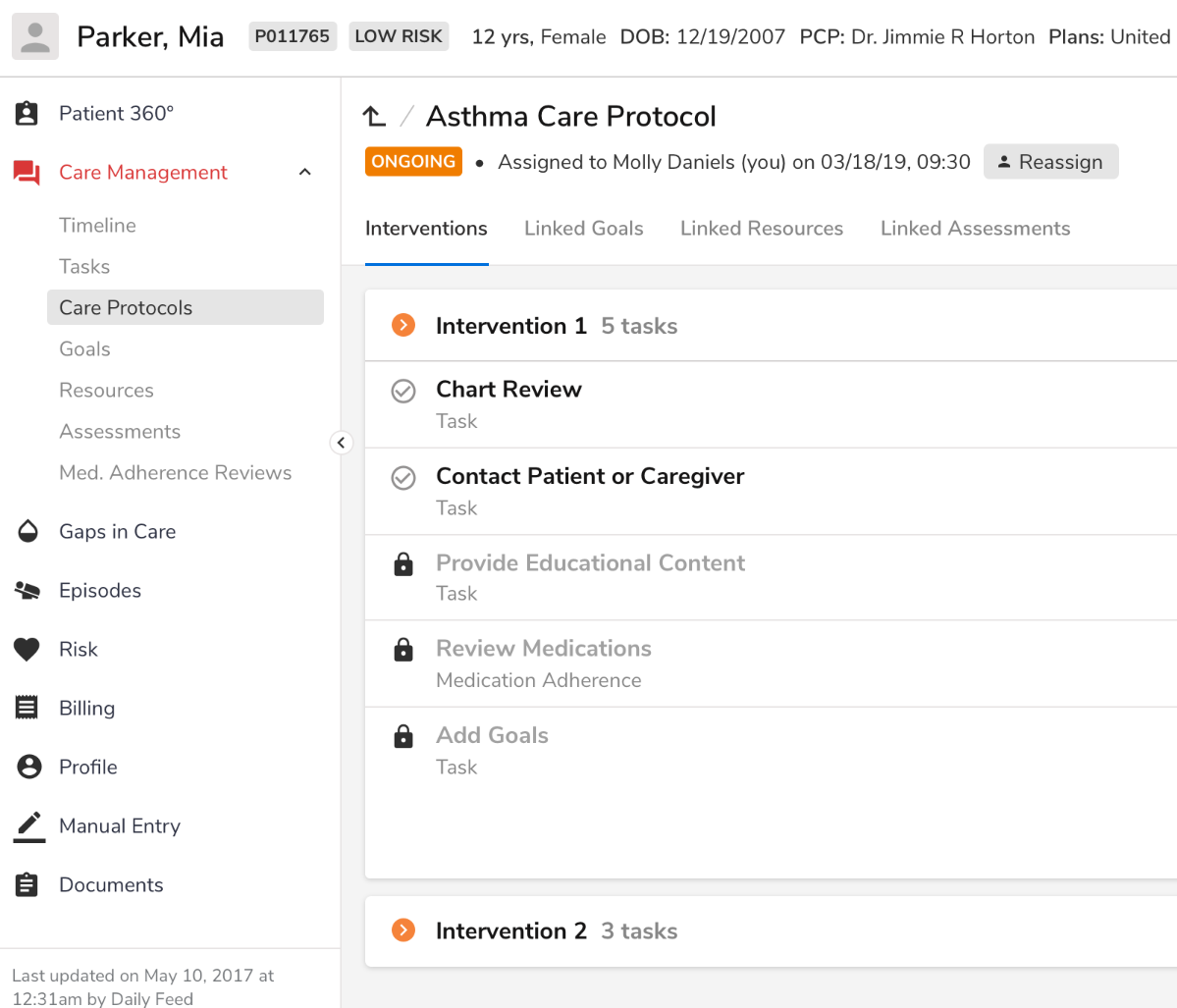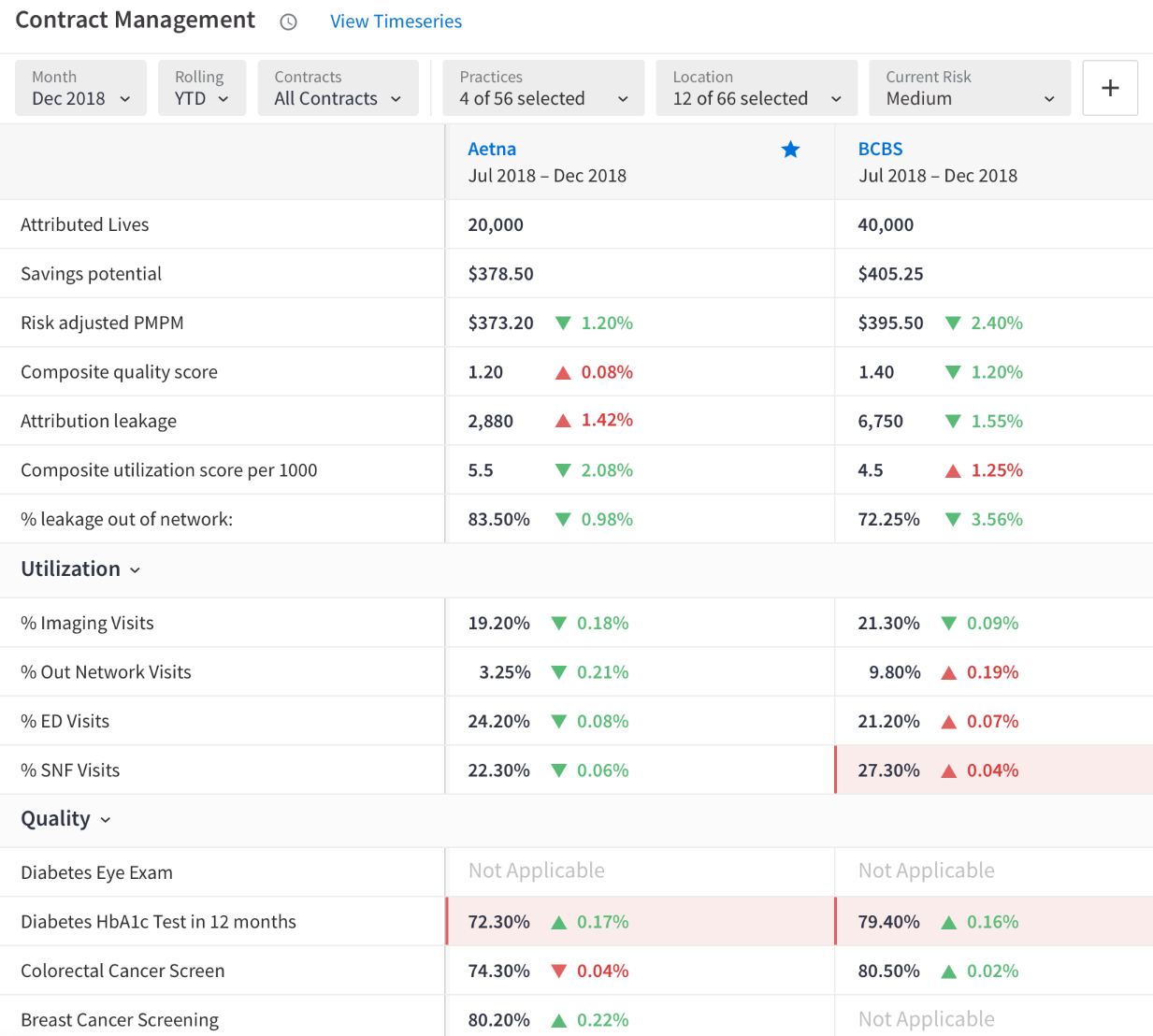 Innovaccer's FHIR-enabled data activation platform can help leverage smart automation for care management and enhance population health outcomes with data and analytics
The future of virtual care for CINs
One of the most frequent reasons health systems and CINs use virtual care is to extend access to care. It opens up the avenue of easily accessing specialty care and making more informed healthcare decisions. Virtual care is efficient in postoperative follow-up, it lowers hospital-readmission rates, ensures better medication adherence and positive care outcomes. By increasing access points and redistributing expertise where it's needed, virtual care can address disparities, improve health outcomes, and help you use resources judiciously and improve connectivity among providers and patients to grow revenue.
To know more about how your organization can leverage a FHIR-enabled Data Activation Platform click here.