Meet Joe. He's a 68-year-old who suffers from chronic obstructive pulmonary disease (COPD).
Joe's care journey: Powered by interoperability
Every morning Joe wakes up and takes his vitals on a remote patient monitoring (RPM) device. This morning, his care manager called to remind him to track his medications and fitness goals according to his chronic care management (CCM) protocol. In the afternoon, he has an appointment with his primary care physician.
At his physician's office, the doctor checks the vitals sent from Joe's RPM device that morning, his CCM progress, and other details of Joe's health and history from different electronic health records (EHRs). Based on Joe's health status and activities, the physician suggests a CT scan to get an updated look at the progression of his COPD.
The front desk sends an electronic referral for his CT scan. Later that day, Joe's mobile app confirms his appointment, updates him about prescriptions, and provides additional care information. Now Joe has control of his care journey.
Demystifying interoperability and focusing on the patient
Joe's journey requires real-time data access and sharing between disparate systems and easy access to personal health information. Let's look at the technology that makes it happen.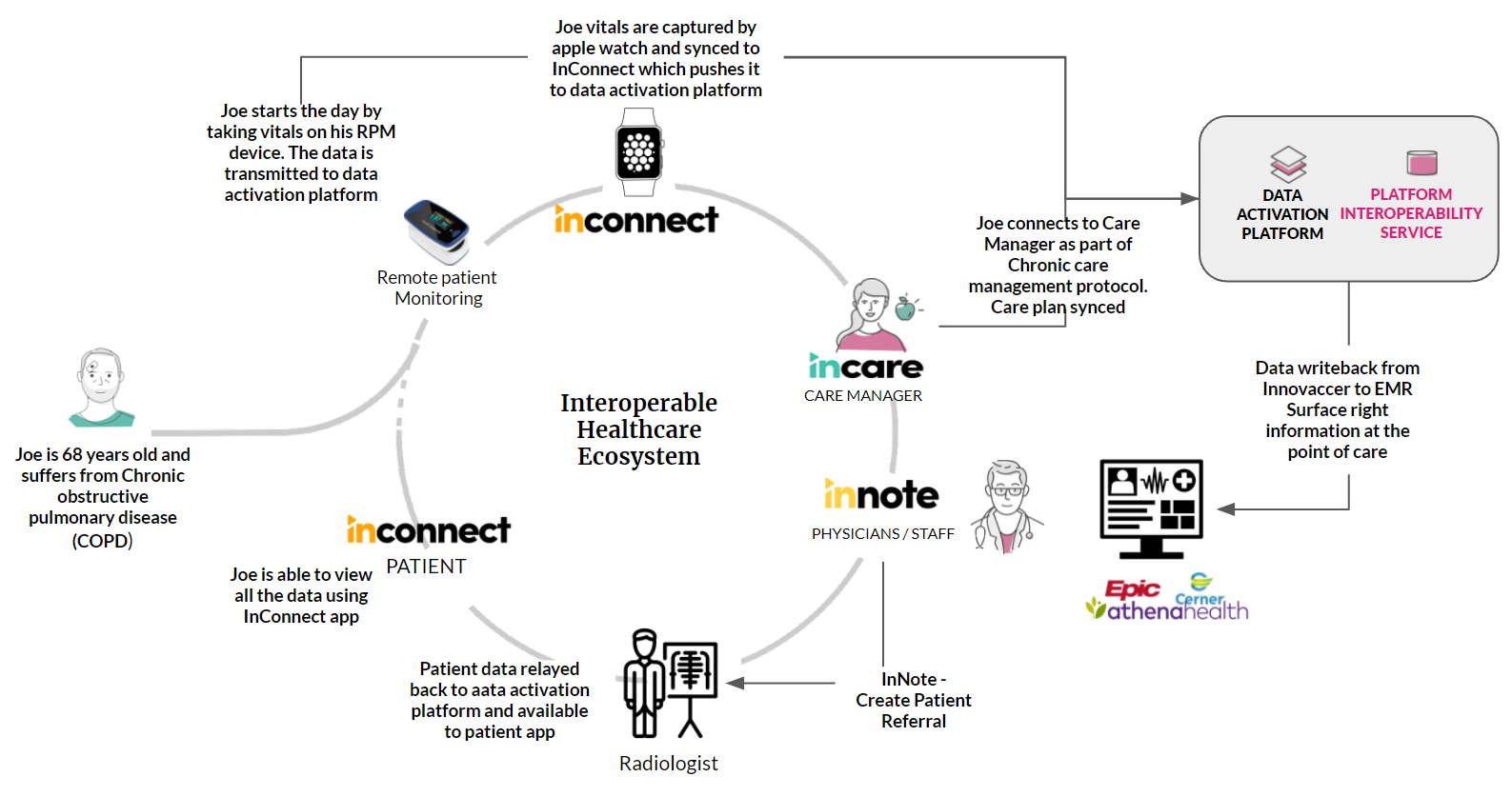 Interoperability is at the heart of Joe's care journey. When healthcare systems can talk to each other and share data seamlessly, providers can truly put patients at the center of high-quality care.
How does interoperability work?
There are three key components to interoperability:
Exchange: How does the platform exchange data with external systems? How does it continuously enhance data input and output?
Access: Which protocols and standards provide secure access to a data source?
Use: How does the platform ensure that all systems recognize and present data in the same way?
A healthcare data integration platform powers data exchange, access, and use. It unifies data from numerous sources into a single patient record and uses matching logic—powered by an extendable unified data model—to recognize and reconcile data for each patient.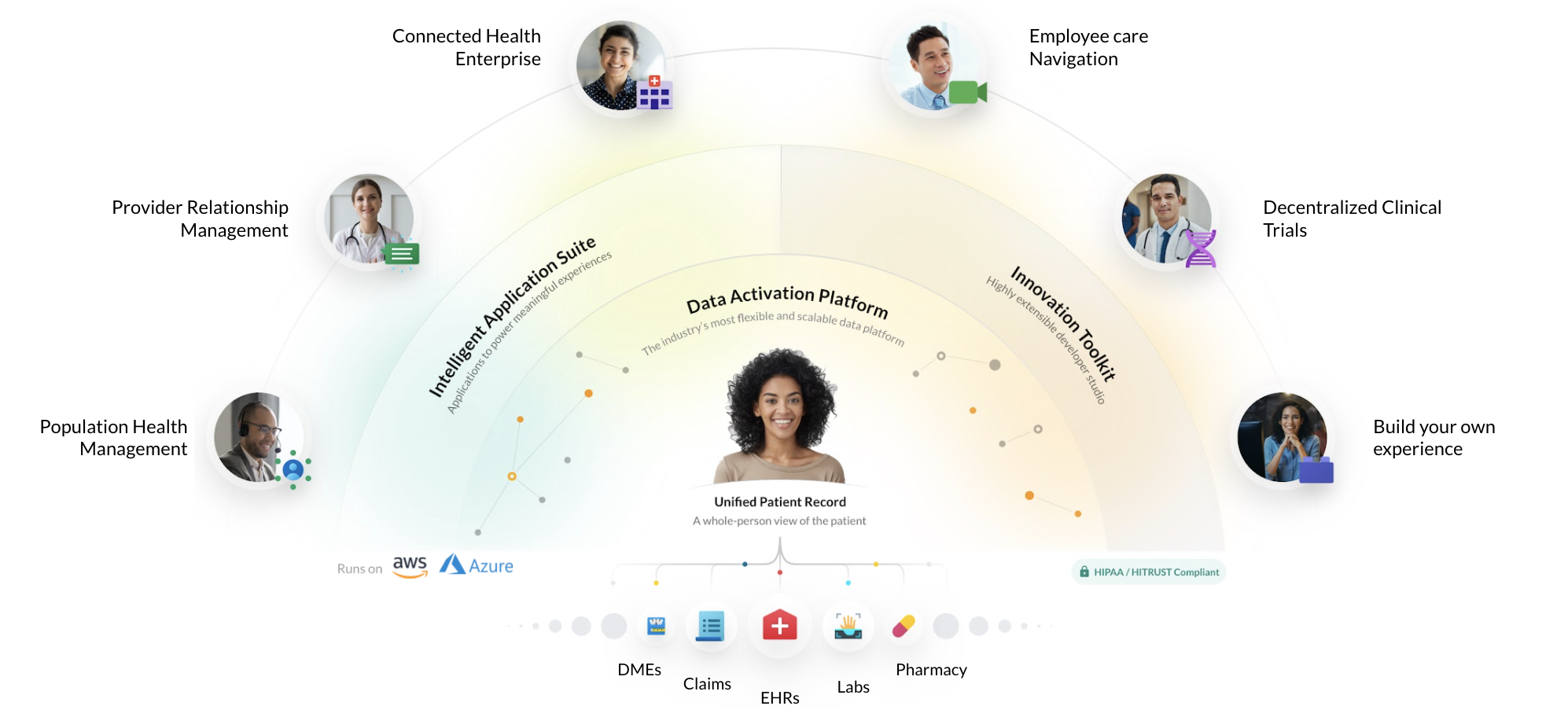 Moving data between systems
Interoperability evolved from the early challenges of making EHRs work together to deliver the right information to healthcare workers at each point of a care journey.
Integration platforms must also write data back to external health systems. For example, some providers need to push historical data back to an EHR in a specific format during a system transition.
Platforms like the Innovaccer Health Cloud provide a standard out-of-the-box offering that works with and talks to any EHR and external system. The Innovaccer Health Cloud sends data to different EHRs using standard exchange protocols (like FHIR and HL7) with minimal additional development work.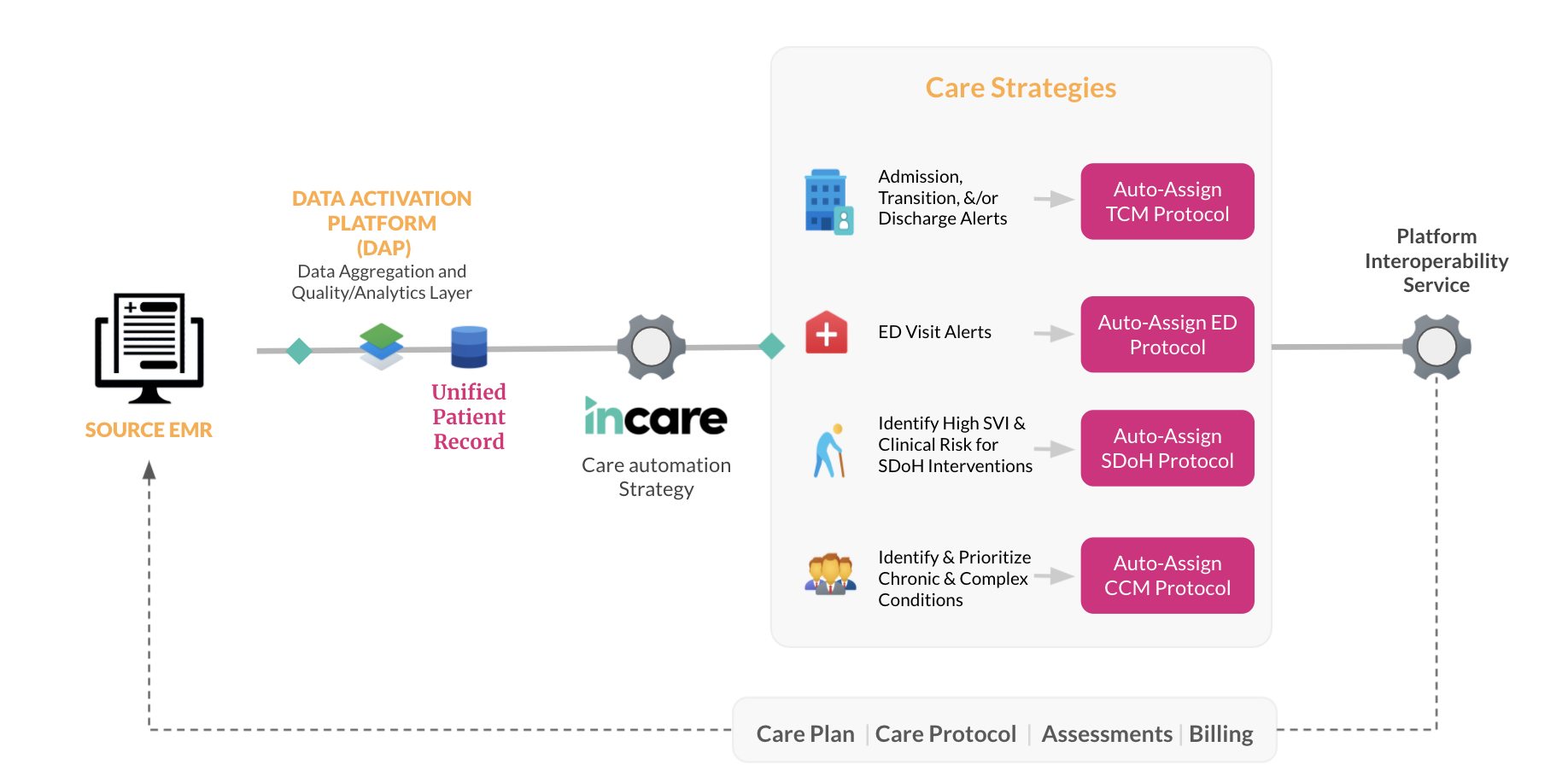 The future's on FHIR
The fast healthcare interoperability resources (FHIR) standard changed the game for healthcare integration and data sharing. Think of FHIR as a turbo-charged evolution of HL7, enabling the exchange of unstructured data (like text and images). FHIR also adds simpler resources like patients, lab results, and insurance claims to categorize data, making it significantly easier to develop and deploy interfaces. It's the best option available for connecting EHRs and other healthcare systems—and securely getting personal health information into doctors' and patients' hands.
Current laws and regulations mandate that healthcare organizations adopt FHIR interoperability quickly. If you're in healthcare, you'll be using FHIR to share data across systems.
Innovaccer has embraced FHIR with a focused mission: Get organizations FHIR-ready and create interfaces as fast as possible. That's the principle behind our FHIR Healthcare Data Platform. It provides tools to power your current data-sharing initiatives and builds your own applications to deliver API-powered integrations, run analytics, and engage care teams.
What does interoperability look like in real life?
So how does interoperable technology solve real-life care delivery challenges? Consider two problems that many providers face:
Duplicate documentation: Caregivers have to enter the same documentation on separate applications and EHRs, taking time and increasing the risk for error.
A lack of data visibility across systems: The EHR can't review data from external systems, forcing users to log into another system to view relevant information.
We've partnered with providers to eliminate these challenges, providing back-and-forth data flow and real-time care management data integration. Here's how it works:
Our Data Activation Platform converts a new patient care protocol into an HL7 MDM message and securely sends it over VPN to the EHR.
Care teams only have to enter the data once for all systems.
The platform makes actionable data available to EHRs.
The interoperability service also automates chronic care management billing. HL7 DFT messages consolidate the timer data against relevant CPT codes and push them to the EHR as charges.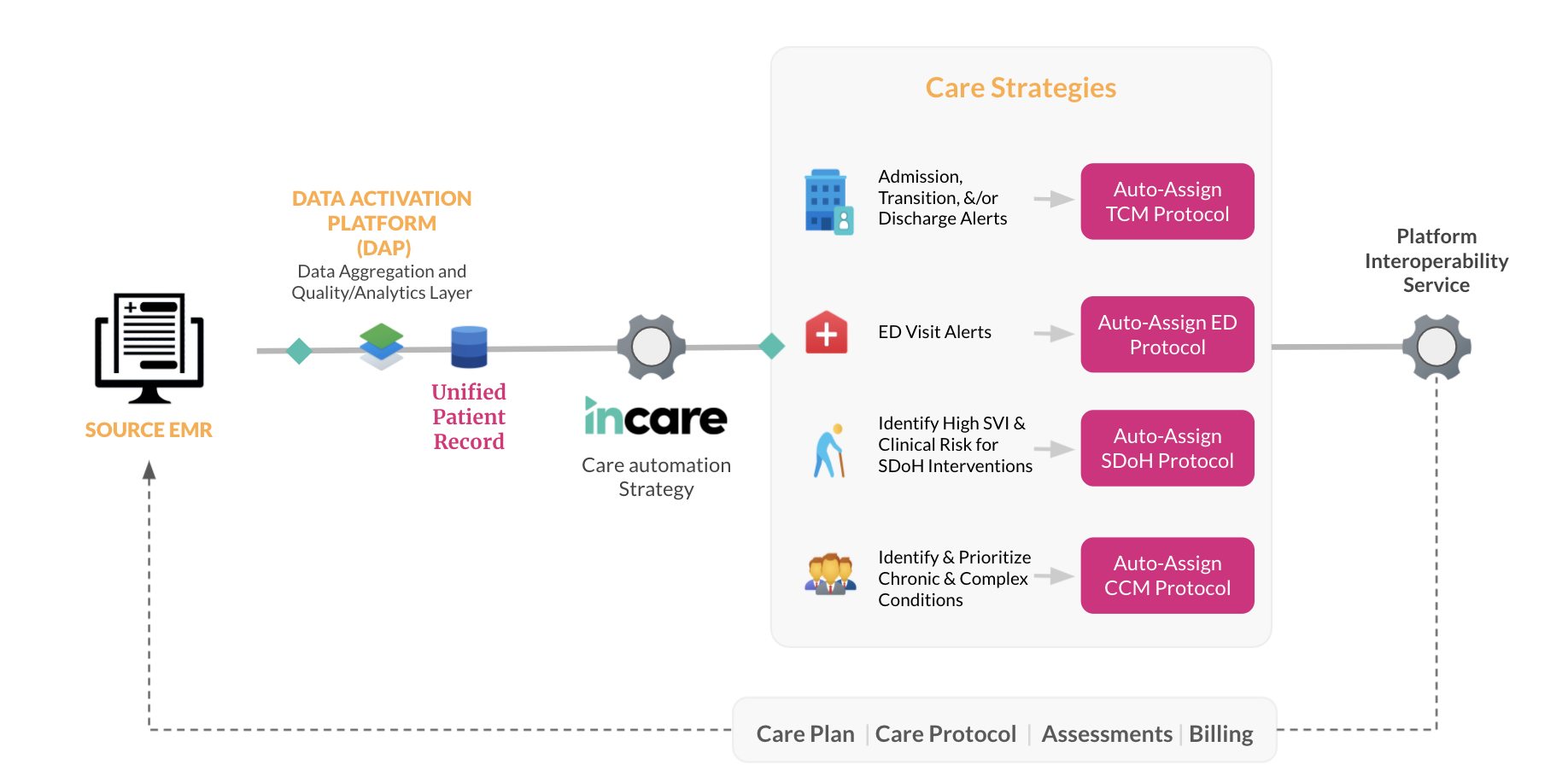 What's next for interoperability?
For the healthcare industry, the future is all about helping providers and technology companies start FHIR faster.
Innovaccer also has a roadmap packed with capabilities that put interoperability—and patients—front and center. We believe simplicity, enabling data exchange between all EHRs, and improving every step of the patient journey will improve overall care quality and experiences. Here's what's on the horizon:
Bring apps to the marketplace: Launch a physician virtual assistant tool on the Epic App Orchard and the Cerner Open Developer Experience (CODE) program.
Streamline physician workflows: Allow physicians to see potential coding gaps (and accept them to push to the EHR in real-time).
Create referrals: Create patient referral orders and send them to the EHR.
Schedule appointments: View and schedule appointments with physicians and specialists.
Ready to deliver excellent care experiences? Let's help every healthcare stakeholder work in harmony to Care as One.