Executive with proven results leading high-growth public sector sales teams for equity-backed and Fortune 500 companies to oversee Innovaccer's government market
SAN FRANCISCO--(BUSINESS WIRE)--Today Innovaccer Inc., the Health Cloud company, announced John Bastin has joined its leadership team. As general manager of the government segment, he will define and lead Innovaccer's government market strategy and build on the company's success with public sector clients.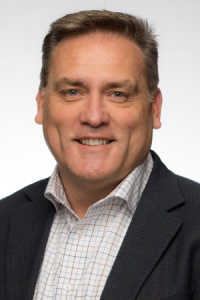 Bastin will play a crucial role in supporting Innovaccer's rapid growth by helping public healthcare and social services agencies integrate data across systems to improve care coordination and access to community services for diverse, vulnerable and at-risk populations. He will work closely with internal and external market leaders to implement care delivery, social determinants of health (SDoH), and population health (PHM) strategies that leverage the Innovaccer® Health Cloud's Data Activation Platform, Population Health Management suite, and other innovative healthcare solutions.
"The Innovaccer Health Cloud is transforming and connecting healthcare ecosystems around the globe," said Bastin. "I look forward to working with public healthcare and human services organizations to help improve health equity and drive whole person care for the citizens and communities they serve."
Prior to joining Innovaccer, Bastin played a critical role in three successful private equity exits with government focused software companies where he was chief revenue and sales officer. Earlier in his career, Bastin held senior positions in both delivery and sales. He led a multi-million dollar market opportunity in the voter registration and election management space, and he managed the state and local public sector sales teams at EDS and HP enterprise services for nearly ten years, where he focused on providing a variety of software solutions, including health and human services offerings in child care and child support.
With over two decades of experience building and leading software and services sales teams focused on the government market for venture, private equity, and Fortune 500 companies, Bastin brings a deep understanding of state and local government needs. His expertise will help Innovaccer define and develop its go-to-market strategies to achieve maximum results in public sector markets.
"John has worked at the intersection of technology and the public sector for over 20 years, leading high-performance sales teams and interacting with state and local government," said Abhinav Shashank, cofounder and CEO of Innovaccer. "Public health officials are challenged to integrate high-value data across systems and programs to provide more equitable and coordinated care. John's expertise will help them accelerate the innovation and transformation necessary to provide health equity and strengthen and modernize effective healthcare delivery in communities. We're thrilled to have him on our team."