In October 2020, the Department of Health and Human Services (HHS), the Department of Labor, and the Department of Treasury released the Transparency in Coverage final rule (CMS-9915-F). This rule requires most private health plans to publicly disclose the rates they pay healthcare providers for medical services. It gives members the power to compare the pricing of different services and get pre-service estimates.
The impact of price transparency on members
Typically, patients don't see healthcare costs until they're billed. This limited transparency at the point of service doesn't help reduce healthcare costs, and the repercussions of these high costs are disruptive: Uninsured patients can go bankrupt, not go to the doctor if they don't have insurance, and are afraid of high costs and 4 in 10 people with employer-sponsored insurance report difficulty affording some type of healthcare or insurance cost. Members and employer groups have been frustrated with what they consider a black box of healthcare costs and related practices.
Price transparency is essential in payers' continued efforts to embrace comprehensive member engagement and consumer healthcare based on optimized costs, quality, and experiences. Using pre-service estimates, members can make more informed choices about which providers are the best fit for their needs. This information includes pricing variables like on-site services, cost-sharing, and providers' locations.
Since pre-service estimates will most likely be accessible to members for in-network providers, the estimates will increase the likelihood of members choosing providers within the network, creating a win-win situation for payers, providers, and patients.
Payers are willing to go the extra mile to improve health outcomes for members. Members gain access to a connected medical consumer experience using care selection workflows. They can also receive cost estimates from competing providers as well as additional member incentives (as allowed by law) to select more affordable providers who also have proven excellent performance.
The current member journey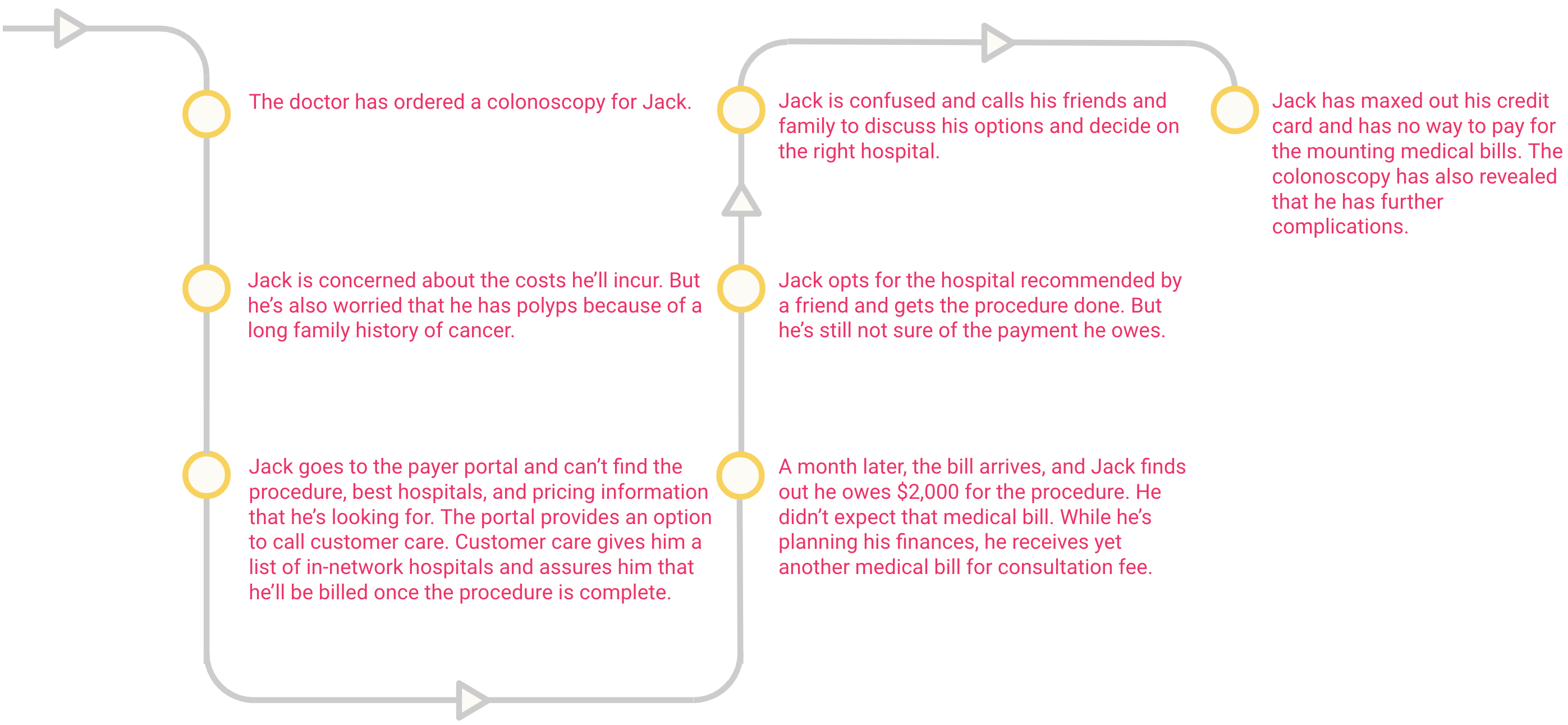 How can organizations enable price transparency?

Technology is key to increasing price transparency. Payers and providers need interoperable applications that allow them to easily and securely share data.
Healthcare organizations will strive to provide members with an analytics-driven self-pricing tool. Payer organizations can also give members access to machine-readable files, including: Negotiated rate files:
Negotiated rates for all covered items and services between the plan and in-network providers
Allowed amount files: Historical payments and billed charges from out-of-network providers
Prescription drug files: Pharmacy-level, in-network negotiated rates and historical net prices for all covered prescription drugs
The impact of empowering members
Price transparency is an opportunity for payers to build trust with their members. By building trust, payers can improve overall care outcomes by intervening at key moments in members' care journeys, like initial triage for a new condition or follow-ups with a care manager. That's why price transparency is now an integral part of payers' overall member engagement strategy.
Price transparency can help payers bolster their member engagement efforts and make the long-delayed promise of cost savings and value-based care a reality. Payers need to be proactive with price transparency; improving price estimation capabilities can enable the personalized health services that members value.