Even after years of investing in value-based care, the healthcare industry still lacks defined communication channels to connect providers and patients. Operating in information silos limits organizations' operational efficiency. From scheduling patient appointments to reporting on patients' health conditions, providers need dedicated applications that make collaboration easier.
That's why a referral management solution is essential for today's healthcare providers. Many ACOs are built on value-based care models and need an integrated communication solution to help them maintain care quality, seamlessly share information, and streamline communication between physicians, specialists, and health providers.
Patient-level referrals on InNote
Innovaccer's Referral Management solution helps healthcare organizations manage all referrals in one place to minimize network leakage and improve health outcomes. InNote automates workflows and documentation processes for providers and their staff.
Referral Management in InNote helps providers to create and manage referrals without switching between applications. The conventional referral management solutions restrict providers to share limited information. InNote helps providers to share crucial information with other providers while creating a referral. Providers can easily create referrals, fill in the required information, and always have a track record of the pending, active, and completed referrals.
In this blog, we discuss how easily providers (and their authorized staff) can manage end-to-end patient-level referrals.
1. If a provider selects a patient in InNote, a new Referrals tab with three sections—pending, active, and completed—is displayed.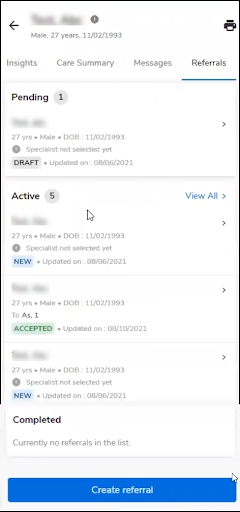 2. Providers can directly search for patients within the Referrals tab. To create a new referral, providers need to select a patient record. Providers can also create a new patient and then follow the same steps to create referrals for that patient.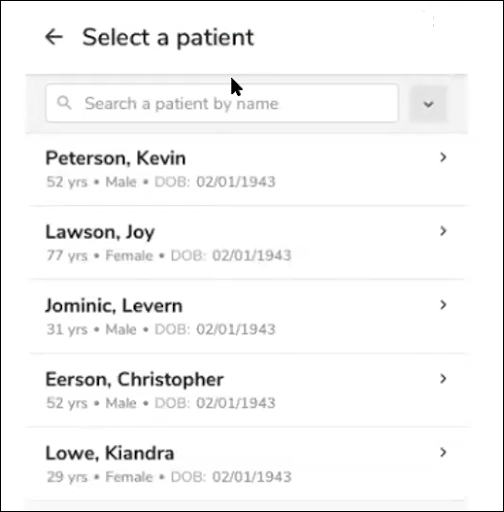 3. Click Create referrals, and select a form type: Request Medical Assistant or Fill Complete Referral.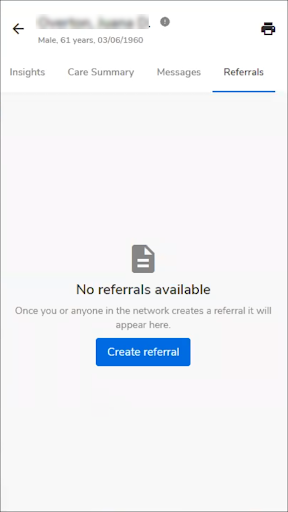 Request Medical Assistant allows providers to add a note and send it to the medical assistant. The referral will be added to the pending list as a draft. This form is recommended if a provider has limited information to share.
If a provider chooses Fill Complete Referral, they need to provide all the required details before proceeding to create a referral.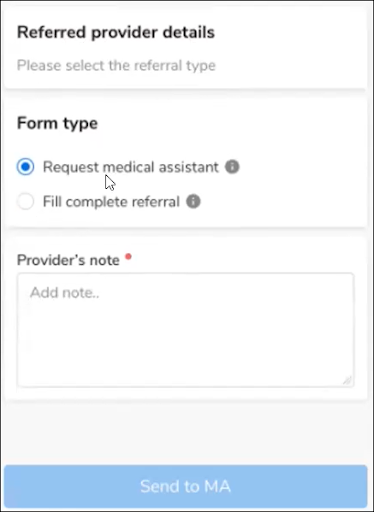 An EHR-agnostic solution for provider engagement
Physicians play a key role in healthcare's digital transformation, but the lack of dedicated communication channels leaves physicians disconnected from their network. Physicians are either overburdened with the data around them or have limited real-time visibility into the analyzed data. Limited access to the right data at the right time—or troves of disorganized data—has dramatically increased the number of burned-out physicians in the country. Additionally, finding gaps in patient care is time-consuming and results in suboptimal care and quality outcomes.
InNote cuts through the noise and surfaces relevant clinical information for physicians without having to leave the EHR. The EHR-agnostic application runs with all browser-accessible EHRs and integrates with any third-party data source to deliver detailed patient information in one place. Visit our website to learn more about InNote.